Super Junior's Ryeowook And Former TAHITI Member Ari Confirm Relationship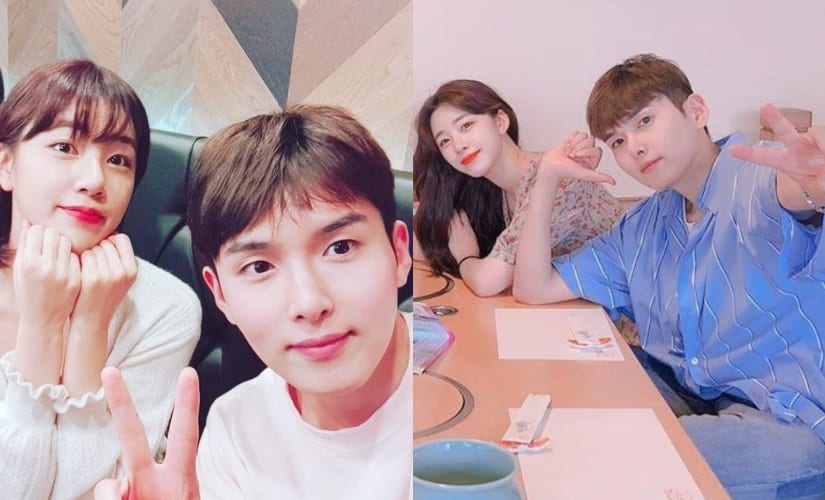 Super Junior's Ryeowook and former TAHITI member Ari have admitted that they are in a relationship!
Ryeowook posted a message on Lysn's (a fan community app by SM Entertainment where fans can interact with their idol through a membership) Bubble feature, confirming the circulating dating rumors. In addition, the singer reportedly apologized for some misunderstandings that were being passed around, such as presumed couple objects, and promised to be more responsible in the future.
Ari (real name Kim Sun Young) made her own statement through her personal Twitter account, revealing that she is indeed in a relationship with Ryeowook. She also cleared up some speculations about suspected accessories and SNS posts, as well as questions about her religion.
According to SpoTVNews, Label SJ later addressed the issue with the official statement that Ryeowook and Ari are indeed romantically involved after starting out as good senior and junior artists.
WTK wishes them all the best and hopes that fans will help protect their happiness by respecting their privacy. Congratulations to the newly confirmed couple!
Let us know your thoughts by tweeting to us @whatthekpop1!
Katherine has been an ELF since 2010. She reads just about anything and is raising a pride of demanding cats. She recently finished TGCF and is now reading 2ha. She'll probably get to reading SVSS and MDZS next before hunting down other novels. Can't wait to suffer with Chu Wanning in Immortality! 🙂
MEDIA: Twitter