Stream It Or Skip It: Wonho's "Love Synonym #1: Right For Me"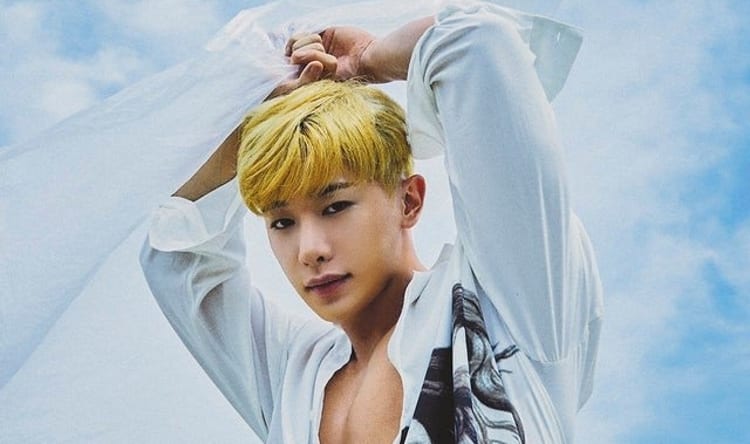 Recently, Wonho made his long-awaited solo debut by releasing Love Synonym #1: Right For Me. Is it worth listening to? Should you stream it or skip it? Read our review below to find out!
WONHO'S HISTORY
Before Wonho started his solo career or even debuted in MONSTA X, he performed as a quartet under Starship Entertainment called, Nu Boyz. The boy group consisted of present MONSTA X leader, Shownu, "No.Mercy" contestant #Gun, MONSTA X rapper Joohoney, and Wonho. While his group Nu Boyz never had their official debut, they released several tracks on YouTube.
A few months after Nu Boyz was created, this group was asked to participate on Mnet's survival "No.Mercy" in December of 2014. Wonho's angelic voice and lovable personality won over both the judges' and viewers' hearts, making him more nationally known.
MONSTA X
"No.Mercy" was set to create the ultimate group under the label Starship Entertainment. While there were 13 contestants, only seven were set to debut. In the end, Wonho and six trainees debuted on May 14th, 2015, in a group named MONSTA X. Starting their new careers, MONSTA X released their first single "Trespass." It wasn't until after they had been a group for two years that MONSTA X finally won their first music award with their hit song "DRAMARAMA" in 2017.
Things continued to go up for MONSTA X as they ended up winning 37 awards and being nominated for 100 more at the time, while they also gained success internationally in Asia, the Americas, and in Europe.
Things hit a major bump in the road, however, when after four years in the group, Wonho decided to leave due to malicious rumors against him. It seemed Wonho believed that it was better for him to withdraw from the group at the time in order to keep rumors from away from the group as well.
MONBEBE's hearts shattered when they heard MONSTA X would not be remaining as the original seven. After a long struggle demanding Wonho be reinstated or given support by Starship Entertainment, it wasn't until late 2019 that fans had some good news! Wonho had decided to sign as a solo artist under Starship's sub-label Highline Entertainment.
All hope MONBEBE's shared on MONSTA X returning to a whole was no more. Fortunately, that never stopped the constant love and support MONBEBE's gave Wonho. The best news was that Wonho would be continuing in the music scene and able to keep on producing the great music for which he had come to be known.
WONHO'S SOLO DEBUT
After his announcement, things started to move fast as Wonho opened new social media accounts and began teasing for new music in the future. He then decided on a name for his fans: WENEE. WENEE knew that a solo debut was in the near future, but it wasn't until August 11th that Wonho posted a trailer for Losing You.
Losing You was a pre-release single for his upcoming debut album, Love Synonym #1: Right For Me. WENEE expressed their excitement for the new album that would be released on September 4th, 2020.
After a month of waiting excitedly for Wonho's solo debut, the day finally arrived! In honor of the highly-anticipated solo debut and what it means both for Wonho and his fans, I am excited to journey through this beautifully titled album, Love Synonym #1: Right For Me.
TRACK 1 & 7: "Open Mind"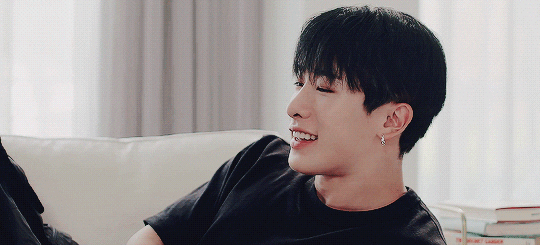 Love Synonym includes eight tracks, including two English remakes and six Korean songs. The title track gave viewers a glance into Wonho's sexier side. The Korean version of "Open Mind" is the first song on the album with an English version on track seven as well. Wonho enchants fans with his sensual song and dance right off the bat. His charming and charismatic personality fit the tune of the song perfectly as Wonho immerses himself into the music.
The music video for "Open Mind" leaves you with a sexy and colorful vibe that entices viewers, leaving them wanting more. I absolutely love this title track for multiple reasons, such as its danceable beat and stunning aesthetics. "Open Mind" starts off with a catchy tune that immediately hooks you on the song. In the end, however, you stay for the seductively smooth dancing and the mesmerizing effects.
The outfits worn by Wonho play off of the dance moves, making for a beautiful set up to start off the video. The changing camera angles and interesting light combo kicks in at the main chorus of the song. The way this video was directed is artistically pleasing and entertaining to the eye. I think "Open Mind" was a great pick for the title track of Love Synonym, but make sure to grab a glass of water before you watch the music video because you will need it!
TRACK 2: "I just"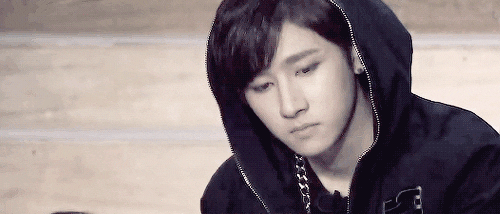 The second song on Love Synonym is "I just." While a sense of sadness washes over the listeners. "I just" implants the bitter feeling that you hold onto even after someone has left you behind. Wonho sings this emotional ballad as if he is wishing the person he cared about still cared for him. The song is beautifully written by Wonho himself as he captures the feeling of loneliness, heartache, and longing. He keeps running in circles waiting for them to call, but in the end, he is left alone once again.
This song hits hard for anyone who listens, just like it did me. "I just" ends with the lyric, "You know you're always in my heart." It's as if Wonho has processed that the person will never come back, but he still can't let them go. While he gives the person the option to come back, he seemingly takes away his own option of moving on. I recommend listening to this song when you are ready for a good cry. Grab the tissues, your favorite snack, and a drink because after this song, you will be stuck in the feels.
TRACK 3: "Lost In Paradise"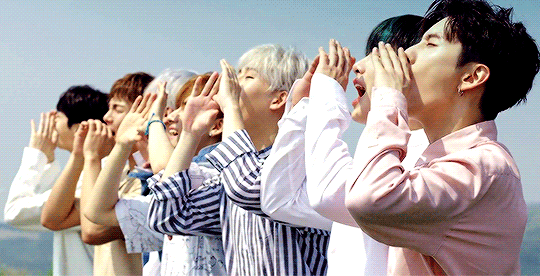 Song three on Love Synonym takes a completely different turn than the last two songs. "Lost In Paradise" provides us with a playful love song about dreaming about paradise with someone special. This is one of my favorite songs on the album because the tune is cute and admirable.
"Lost in Paradise" was written with the help of Wonho. You can tell he writes from the point of view of someone who isn't afraid to dream. "I want to leave my busy life, I want to leave it with you." Wonho openly shows a more romantic side of himself with this song. You can't help but smile as Wonho blissfully sings about his daydreams. We all wish to escape with someone close to us, someone we loves and cherish dearly, just like Wonho.
Another great point about "Lost In Paradise" is how you can picture yourself in the song. Whether you are walking down a busy street at night or looking out the window in the morning, you can visualize what it feels like to daydream just like Wonho. "Lost In Paradise" provides WENEE with a fun beat that makes you want to drive with the windows down and enjoy the ride. This song is mostly in English, but it does have a few verses that are in Korean. You will for sure want to dance and sing along when you listen to this one.
TRACK 4 & 8: "Losing You"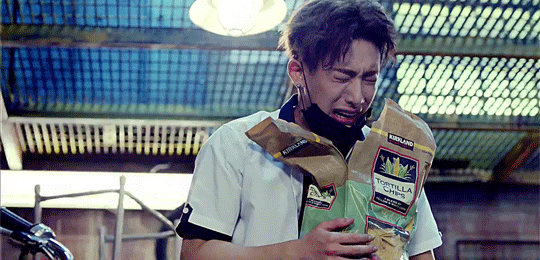 Song four and eight on Love Synonym are Wonho's heart-wrenching pre-release song, "Losing You." The music video dropped on August 14th, getting WENEE excited to see Wonho's solo debut. The original music video is in English and fills you with a sense of sadness and redemption. In the "Losing You" music video, you are able to tell all Wonho has been through.
I felt myself tear up when I saw the sea of lights start to appear all around him towards the end of the video. As another light flickers on, one more person stands behind Wonho, lighting his way through this dark path. The song and music video have so many beautiful meanings to it such as the lyric, "Don't you know that I would die for you if I knew you would make it through."
"Losing You" is a beautifully created piece with a music video to support the visuals Wonho wrote in the song. WENEE can feel the sincerity in the music video, like he is crying real tears. Seeing someone be vulnerable towards their fans like Wonho was in "Losing You" is an admirable aspect that makes me want to continue supporting him in the future.
TRACK 5: "Interlude : Runaway"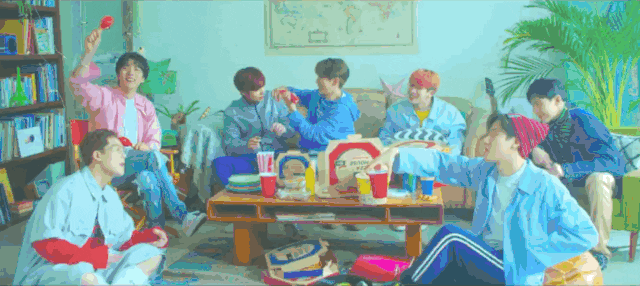 Song five in Love Synonym is "Interlude : Runaway." This isn't so much of a song, but it's more of a short, techno beat with a few lyrics from "Open Mind." While I still really enjoy this little part of the album, I don't quite understand why it was placed before the final track on the album. Instead of an interlude, it feels more like an introduction to the final song, so perhaps that was more of the purpose of this track after all. Or, since this album is Love Synonym #1, perhaps it's meant to tell listeners to look forward to the next album Wonho will be releasing as well which will continue this first release.
Nonetheless, I love this short song snippet. The beat is a perfect feel for how this album was produced. The interlude sounds like the opening to an action or club scene in a movie as it fills listeners with anticipation to continue the album. "Interlude : Runaway" is a fun, upbeat mix that I can't help but find myself vibing to even though it has no lyrics.
TRACK 6: "WITH YOU"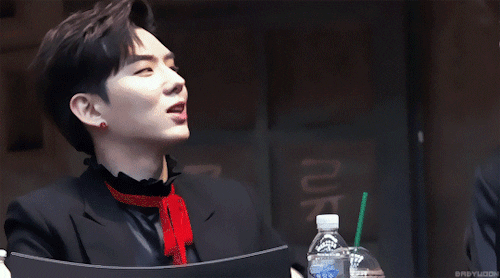 Song six (and the last song I will be reviewing) is "WITH YOU." Listening to this song, I physically felt my jaw drop. There were so many parts I would like to talk about, but what amazed me the most was when he whispered in Spanish. "WITH YOU" is a sensual song that gives off the feeling of dancing closely next to someone in the heat of the moment.
After I listened to this song, I knew it had the capability of being another favorite of mine on the album. I have always been a fan of more mature vibes, so I loved the dark beat and deep tones the background provided. "WITH YOU" is filled with a sensual feeling as this song emits a vibe different than most of the songs on this album. I hope at some point we receive a dance practice or music video for this song. I feel that the dancing would be a slow groove similar to "Open Mind," and as such, I would love to see it.
I truly can't express enough how much I enjoyed this song. I keep finding myself turning it on or showing my friends. I greatly recommend giving this song a listen even if you are not a big Wonho stan. I promise you won't be disappointed by "WITH YOU."
The Final Verdict:
Love Synonym #1: Right For Me is an extraordinary album that I recommend checking out. This album comes in three different versions and is available on Apple Music, Spotify, YouTube, and other major streaming or music download services.
Love Synonym takes you on a journey through the different stages of love such as puppy love, a mature relationship, or the heartbreaking end of love. This album provides you with a whirlwind of emotions within a 24-minute streaming period. I will admit that I had high hopes for this album, but I can happily state that I was not disappointed in the slightest.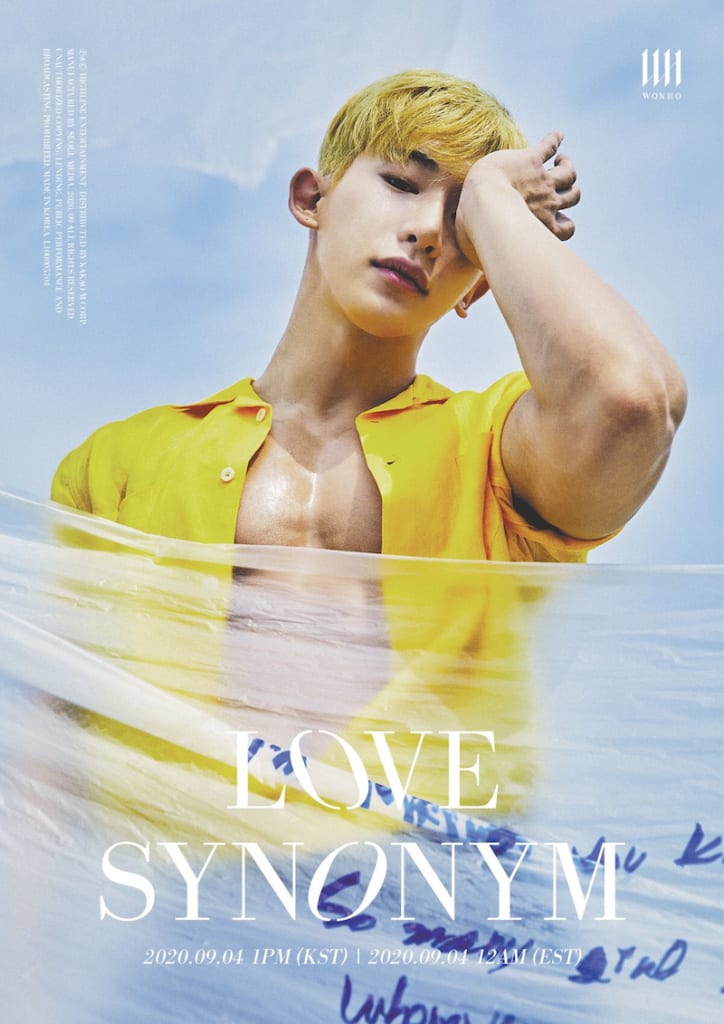 Out of all the songs, my two favorites have to be "Lost In Paradise" and "WITH YOU," but all of the songs are all so well done in their own ways. Wonho gave us an amazing solo debut album, and I cannot wait to hear more from him in the future.
Stream Love Synonym, and support Wonho! I promise you won't regret it.
Let us know your thoughts by tweeting to us @whatthekpop1!
Hberri is a new writer for What The Kpop whose goal is to share fun news stories with fellow K-pop and K-drama enthusiasts such as herself. Hberri started off as a journalism major writing for her school paper, but she wanted to branch out to write about what she loved. Hberri started listening to K-pop in August of 2018, where she fell in love with groups such as BTS, VAV, The Rose, Up10tion, and many more. Her favorite group is TOMMORROW X TOGETHER, and she loves helping create theories for different groups. Besides K-pop, Hberri has been watching Korean dramas ever since she found Lee Minho on "Boys Over Flowers" back in 2015. Hberri is very excited to start writing more stories in the future!
Media: 1, 2, 3, 4, 5,
Featured Image: Highlight Entertainment