Much-Awaited "BTS Universe Story" Now Available on Android and IOS App Stores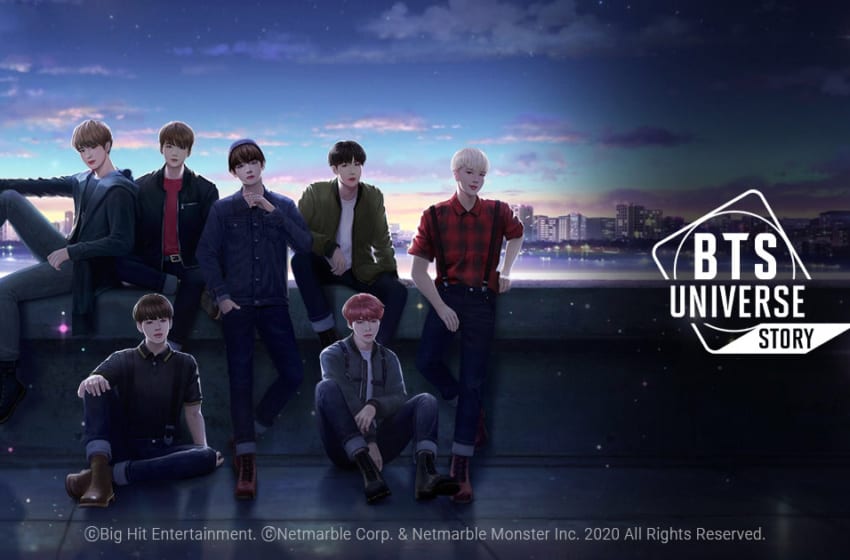 BTS becomes detectives, bodyguards, and much more in developer Netmarble's second mobile game about the K-pop group!
"BTS Universe Story" has officially launched on September 26th KST! Along with original plots from Netmarble inspired by the Bangtan Universe storyline, the game lets ARMY play, create, and share their own original scenarios.
"BTS Universe Story" will include approximately 12 original scenarios at the time of its launch. The main draw of the game is its suite of creation tools. BTS fans can write and direct their own stories starring J-Hope, Jimin, Jin, Jungkook, RM, Suga, and V's BU personas. The tools allow players to adjust the characters' environments, outfits, sizes, and even head positions to fit many scenarios.
"BTS Universe Story" will likely provide plenty of entertainment for fans of the group, especially once more creative ARMYs get a chance to craft their own stories with custom dialogues. BTS' large and passionate fanbase means there's a huge amount of potential for the game, which is now free to play on Android and iOS!
Have you played the game already? Let us know your thoughts by tweeting to us @whatthekpop1!
Polina has been recognized as an Honorary Korean Travel Ambassador since 2013. She always makes an effort to share the many aspects of Korea throughout the world and to express her affections for Korea. She graduated with two qualifications: Organizer of Tourism and Leisure and Management of Hotel and Restaurant.
Media: BTS Universe Story