WATCH: CIX's Bae Jinyoung And WEi's Kim Yohan Team Up In "I Believe" Music Video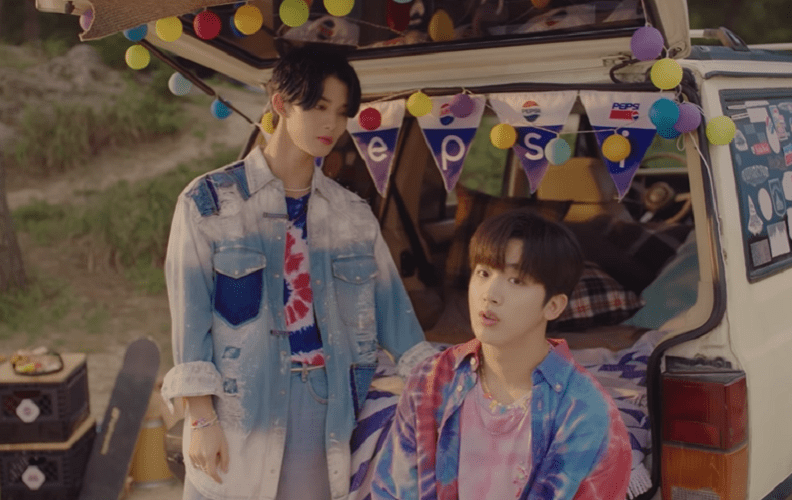 On September 25th at 6 p.m. KST, CIX's Bae Jinyoung and WEi's Kim Yohan launched their collaboration track for Pepsi and Starship's special project!
Titled "I Believe," the song is a newtro rework of veteran singer Shin Seunghoon's 2001 "My Sassy Girl" OST. This release is part of the "Pepsi X Starship Heritage Project" which aims to bring together various artists and present an array of musical concepts. The two companies had teamed over the years for digital song projects that are under Pepsi's global marketing campaign. Kang Daniel, who was also in Wanna One with Bae Jinyoung and has participated in his own collaboration with Pepsi, makes an appearance in the music video.
Both Bae Jinyoung and Kim Yohan were contenders in the popular "Produce" series. Bae Jinyoung managed to get into the 2017 winning line-up that made the experimental group, Wanna One, while Kim Yohan won a spot in 2019's final team, X1. After the disbandment of respective temporary units, they each made their solo debut before getting added into new idol groups. CIX and WEi.
Watch the music video here!
Let us know your thoughts by tweeting to us @whatthekpop1!
Katherine has been an ELF since 2010. She reads just about anything and is raising a pride of demanding cats. She recently finished TGCF and 2ha. She'll probably get to reading SVSS and MDZS next before hunting down other novels. Can't wait to suffer with Chu Wanning in Immortality! 🙂
MEDIA: Starship Entertainment