WATCH: UNVS Captures The Moment In "Sand Castle" MV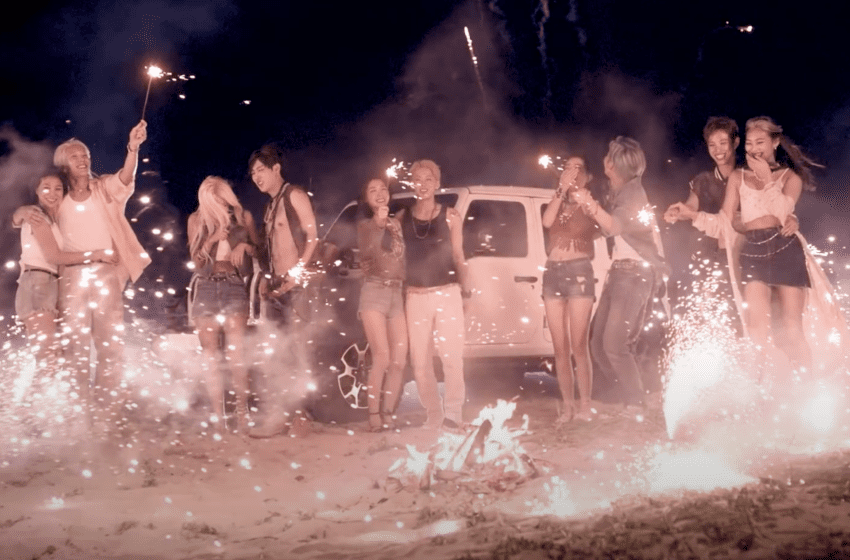 On September 23rd KST, CHITWNMUSIC rookie boy group UNVS returned with their third single, "Sand Castle"!
The fast-tempo song combines a multitude of genres, including deep house, EDM, and pop. It utilizes popular melodies on the danceable track in the verse and chorus, heavy bass and a trap beat in the rap part, and future bass elements in the bridge and outro. 
Created by the group's production team room102, the song sings of the regrettable time when love is easily erased like a sand castle and that desire to embrace every moment in the present.
The group's previous two singles, "Timeless" and "Give You Up," focused on the members' own stories of love, separation, and healing. In "Sand Castle," they reversed the mood to express a bohemian love and showcase a young, wild, and free side of UNVS that has never been seen before. 
You can feel the rising tension though the music video as it features dramatic twists and turns from a beautiful beach to a magical forest landscapes, each scene presenting the feeling of youth and freedom. 

Check out the liberating MV below!
Let us know your thoughts by tweeting to us @whatthekpop1!
Justin is a K-pop fanboy from Australia who loves underrated and lesser known groups. Lately he's been enjoying a first-time binge watch of the tv show E.R, spending his time making playlists and trying to get a platinum trophy on the remastered version of Tony Hawk's Pro Skater 1+2.
MEDIA: CHITWNMUSIC INC.