WATCH: GHOST9 Is Ready To Conquer In Powerful Debut MV "Think Of Dawn"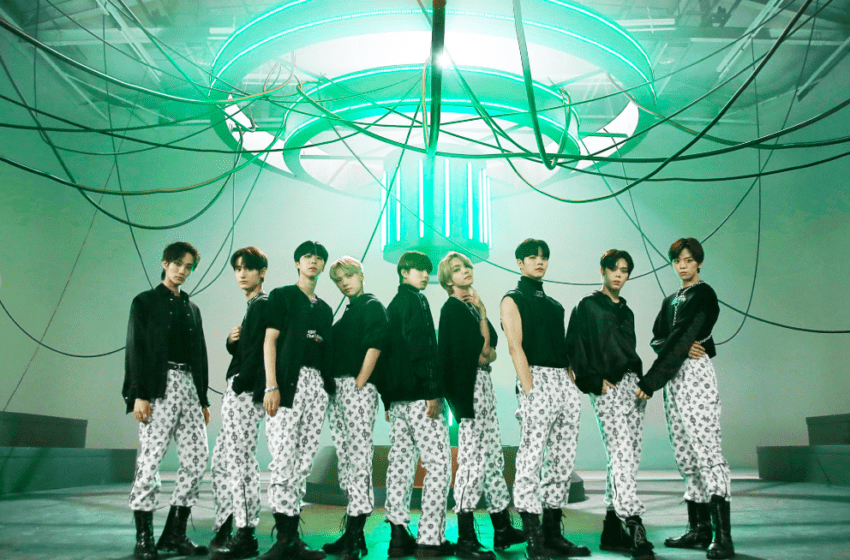 On September 23rd at 6 p.m. KST, Maroo Entertainment debuted their newest boy group, GHOST9, with their first mini-album PRE EPISODE 1: DOOR. They also released an electrifying music video for the title track, "Think of Dawn"!
The Members
As the name suggests, GHOST9 has nine members: Hwang Dongjun, Shin, Son Junhyung, Lee Kangsung, Choi Junseong, Prince, Lee Woojin, Lee Taeseung, and Lee Jinwoo. Most of the members have participated in "MIXNINE," "Produce X 101," or Maroo Entertainment's project, "TEEN TEEN."
The Album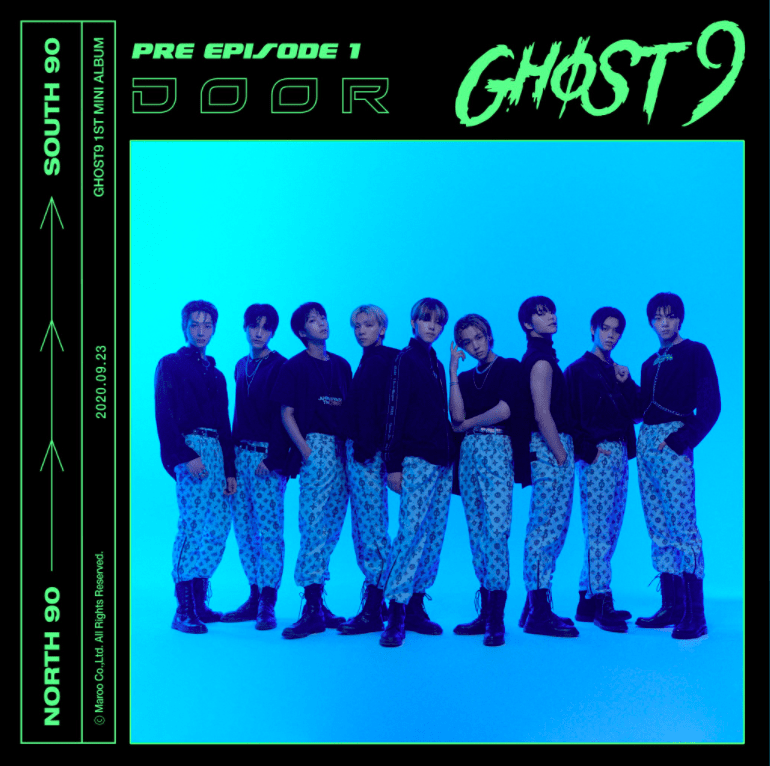 The mini-album was mainly written, composed, and arranged by PAPER MAKER, along with EB, Yang Haemin, WWWAVE, Bull$EyE, De view, and Emaj. It consists of six tracks, including the title track, "Think of Dawn."
"Vision," "Think of Dawn," and "Reborn" go hard and are heavy with symphonic blasts, EDM, dubstep beats, and rhythms. "It's gonna be hot" is the fourth song on the album and channels an inner greaser with a modern rock vibe. The last two songs, "Lay back" and "Flying At Night," are noticeably more laidback and free feeling with a youthful and hopeful sound.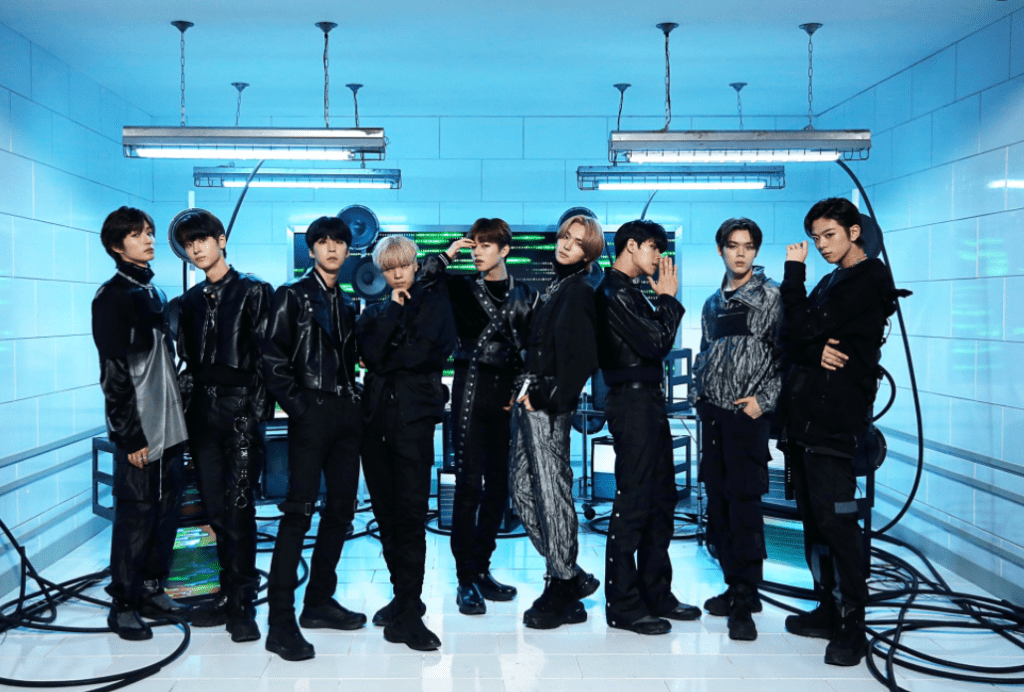 The Verdict
GHOST9 smashes through with an impressive debut music video quite reminiscent of senior idol groups like B.A.P, EXO, MONSTA X, BTS, and NCT, especially by using a space theme complete with green neon, black leather, flames, and alien robots!
However, they definitely can hold their own as "Think of Dawn" is a solid debut with fascinating level play using strong vocals and edgy instrumentals. Just listen to the chorus and hear velvety, booming, and soaring vocals set against against brassy blasts and pop synthesizers.
With most members in charge of multiple positions within the group (and who already have had professional experience in the industry), GHOST9 will be a group to watch and could be serious contenders for ROTY.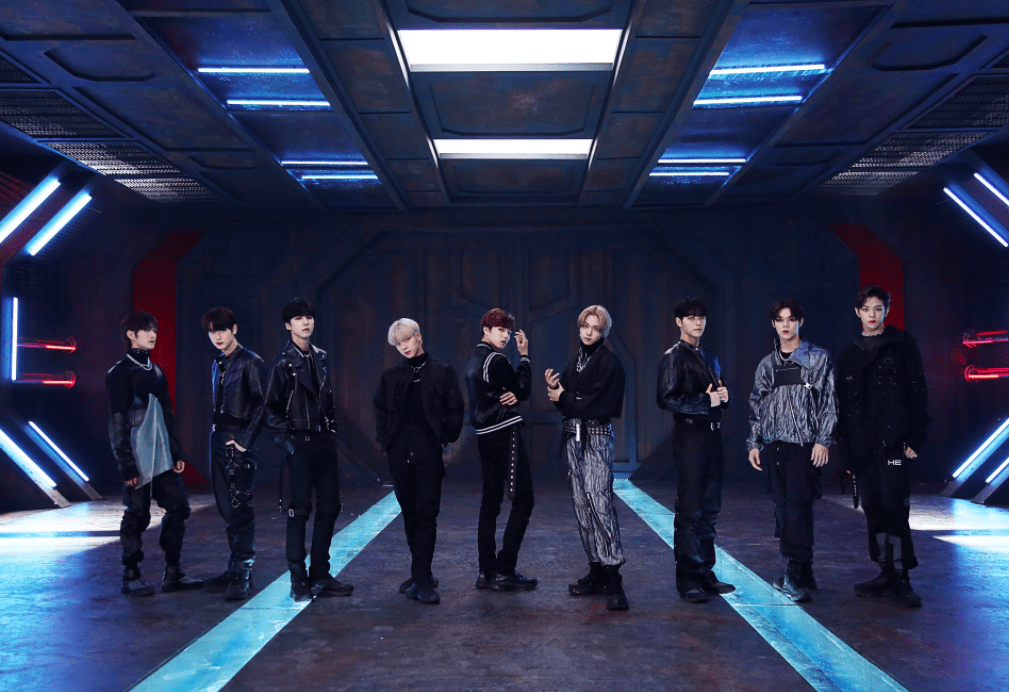 Are they aliens? Are they ghosts? Are they alien ghosts? Find out for yourself by stanning GHOST9! You can follow them at @GHOST9OFFICIAL on Twitter and @official.ghost.9 on Instagram.
Videos
Check out their previous cover videos, as well as an amazing cinematic concept trailer on Maroo Entertainment's YouTube Channel by clicking here. You can also check out their GHOST9's channel here!
Cover Videos
What do you think of GHOST9's anticipated debut? Let us know by tweeting to us at @whatthekpop1!
AMP_POWER is passionate about Japanese and Korean culture. When not indulging in a cozy nap, she is busy daydreaming, checking out cafes online, and staying up to date with current events. These days, her free time is spent indoors studying Korean. She also has a Babyface and is looking forward to enjoying autumn in Seoul as well as more from Ghost9!
MEDIA: Maroo Entertainment