LISTEN: SuperM Drops New Track "One (Monster & Infinity)" Ahead Of New "Super One" Album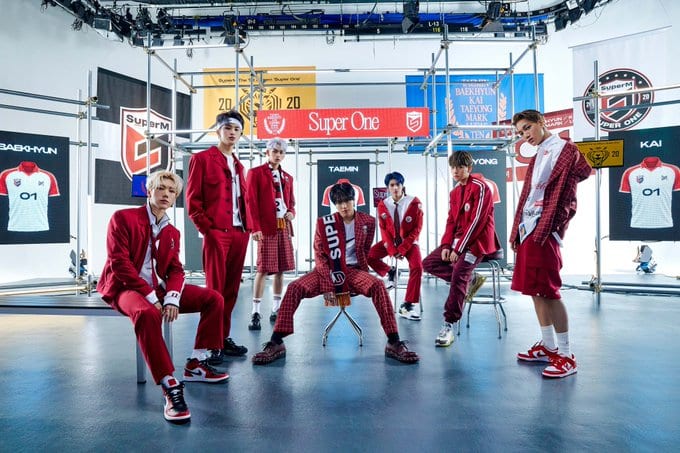 SuperM has released a new track!
On September 23rd, the SMTOWN group released "One (Monster & Infinity)." The new song is the lead track off their upcoming studio album, entitled Super One, which is set to drop on September 25th at 1 p.m. KST.
In the meantime, the group will also premiere the song's live stage on "The Ellen DeGeneres Show" later in the day on September 23rd.
Recently, the group has been busy with promotions, dropping two pre-release tracks. "100" was released in August, impressing fans with the energetic beat and fun lyrics. Meanwhile, the more recently released "Tiger Inside" proved to be an instant hit for the group, capturing audiences with the combinations of hard-hitting rap and beautiful vocals, along with the addition of fierce choreography.
Check out SuperM's newest song below! Are you excited for their new album?
Let us know your thoughts by tweeting to us @whatthekpop1!
Media: SMTOWN, Spotify