GreatGuys' Baekgyeol Joins Member Uiyeon In Cast Of Musical Film "K-School"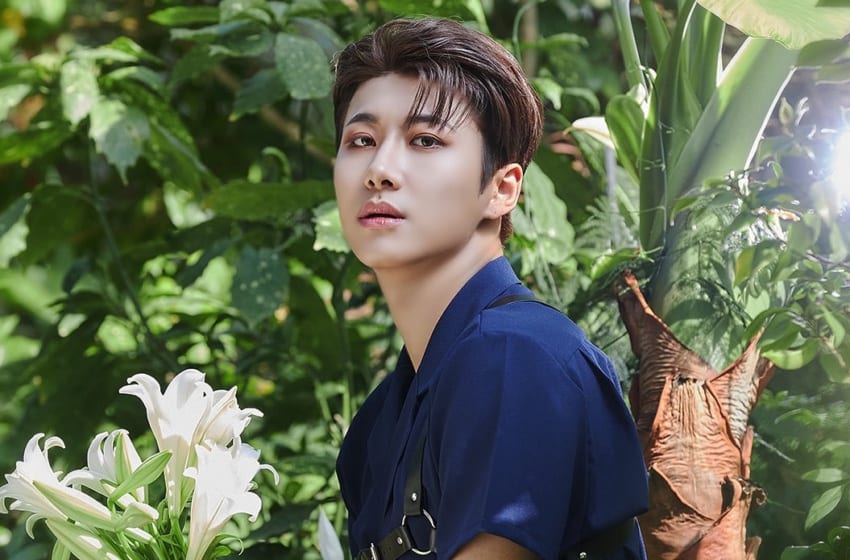 The members of DNA Entertainment's GreatGuys are breaking into the acting scene at a rapid pace!
On September 23rd, it was reported that the youngest member of the boy group, Baekgyeol, has been cast in upcoming musical movie "K-School." The news comes just weeks after rapper Uiyeon landed his first acting role as the male lead in that very same film.
Baekgyeol will play the role of globally famous fashion model Ray, an intimidating rookie who has taken over the industry immediately after his professional debut. The character will be competing with main protagonist Teddy— the role played by fellow group member Uiyeon— to win over the heart of female heroine Sua, played by WJSN's Dawon.
According to the production company Kang Contents' CEO Park Mi-kyung, Baekgyeol was picked for the role due to his chic appearance and fashion model-like aura. In particular, the idol's sweet voice and delicate acting were the biggest factors for the final decision. 
Baekgyeol said through his agency DNA Entertainment, "I was intensely eager, but it's like a dream to actually come true. I think it's all thanks to Grace (GreatGuys' fandom name) who always support me for my success. I really love you and thank you."
The singer went on to deliver an inspiring message saying, "I want to tell not only fans who support me but also everyone who shares the air on earth even if you don't know me, don't ever think of it as a moment of defeat when you're tired and fall down. I hope you think of it as a time of recharging where we're taking a break, because right in front of the fall could be the objective point."
"K-School" is a youth romance musical film about the dreams, love, and friendship of the millennial generation at one of the world's top fashion schools in Korea. The movie will be filmed next month and distributed overseas after its domestic release in December. 
Let us know your thoughts by tweeting to us @whatthekpop1!
Justin is a K-pop fanboy from Australia who loves underrated and lesser known groups. Lately he's been enjoying a first-time binge watch of the tv show E.R, spending his time making playlists and trying to get a platinum trophy on the remastered version of Tony Hawk's Pro Skater 1+2.
MEDIA: DNA Entertainment
Source: 1