BTS To Premiere "Dynamite" Choreography Music Video In Fortnite Party Royale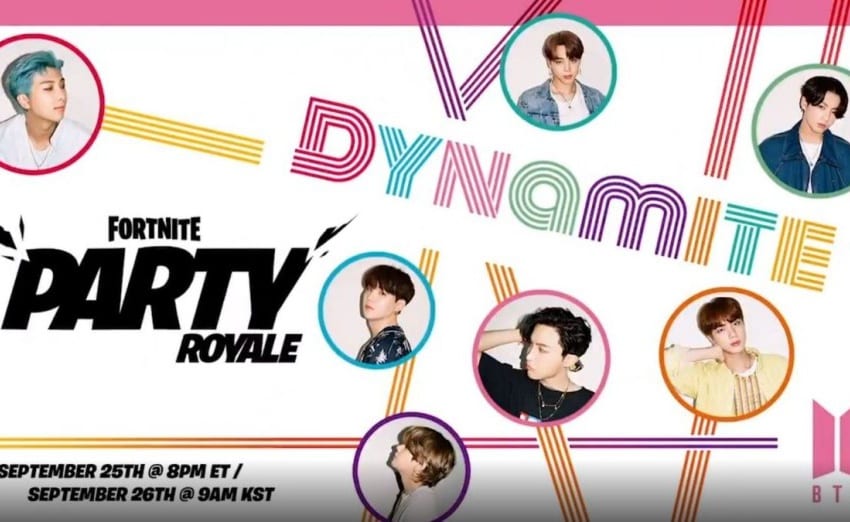 Today, Epic Games announced that it has partnered with global K-pop superstars BTS!
According to the official Fortnite Twitter account, BTS is set to premiere a new music video of the record-breaking single "Dynamite."
The never-seen-before choreography version MV will premiere on Friday, September 25th at 8:00 PM EDT. The premiere will take place in Fortnite's Party Royale Mode. The mode is a no combat social space where players can get together with friends to catch concerts, watch movies, or just chill. Following the premiere, players can enjoy a "Dynamite" afterparty with karaoke graphics to sing and dance along.
Check out the announcement here!
Watch the special announcement video with BTS below!
Are you going to join the premiere on Friday? Let us know your thoughts by tweeting to us @whatthekpop1!
Polina have been recognized as an Honorary Korean Travel Ambassador since 2013. She always efforts to share the many aspects of Korea throughout the world and express affections to Korea. Graduated with two qualifications as Organizer of Tourism and Leisure and Management of Hotel and Restaurant.
Media: Epic Games, Big Hit Entertainment;