WATCH: Rocket Punch Beats The Scorching Summer Heat With "Juicy" Music Video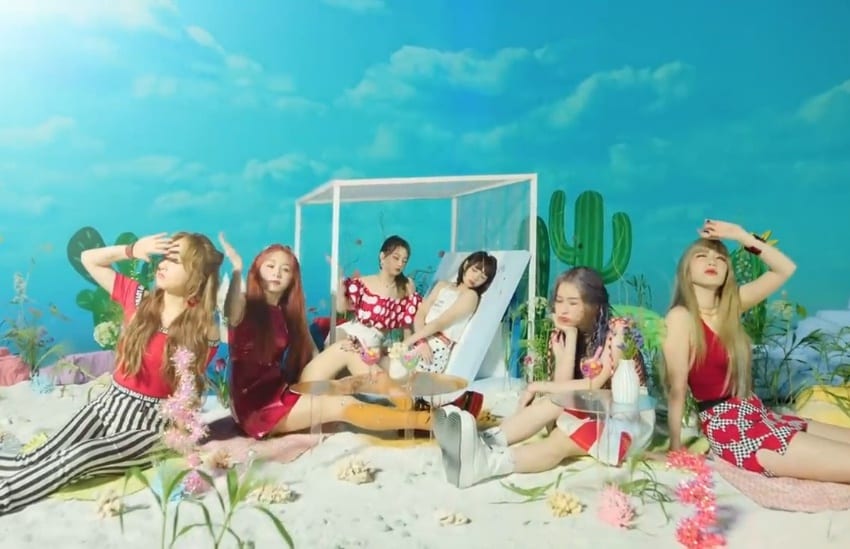 Woollim Entertainment's Rocket Punch dropped their new album on August 4th at p.m. KST, along with a music video for its title track, "Juicy."
Written, composed, and arranged by Iggy and Youngbae, the hybrid trap song exudes a fresh, playful vibe that fits the summer. Its matching music video complements the sweet sound with a colorful bubblegum concept that features the girls adorably trying to beat the heat.
The group's third mini-album is called Blue Punch and includes six titles for fans to enjoy. It comes around seven months since the release of Red Punch and its lead single, entitled "Bouncy," back in February.
Watch the music video here!
Let us know your thoughts by tweeting to us @whatthekpop1!
Katherine has been an ELF since 2010. She reads just about anything and is raising a pride of demanding cats. She recently finished TGCF and 2ha. She'll probably get to reading SVSS and MDZS next before hunting down other novels. Can't wait to suffer with Chu Wanning in Immortality! 🙂
MEDIA: Woolim Entertainment