EXO's Kai Talks Personal Style, Dancing, & More In Photoshoot For 25th Anniversary Of Esquire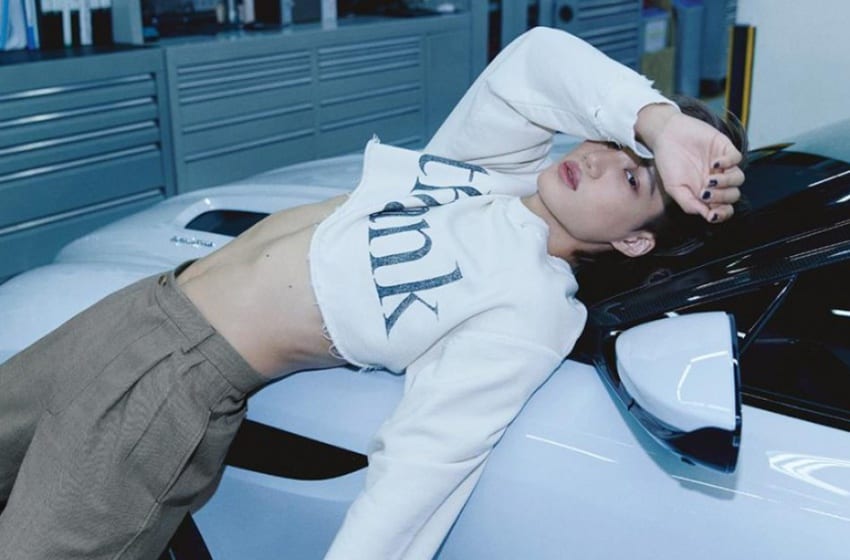 EXO's Kai is the newest cover star for Esquire magazine's 25th anniversary!
On September 19th KST, Esquire released a preview of the photoshoot and interview with Kai. In it, the famous singer and dancer showed off stylish men's outfits that were a playful twist on modern silhouettes. Instead of simple slacks with sweaters or sports coats, unique fabrics were brought in to add a pop of color and texture.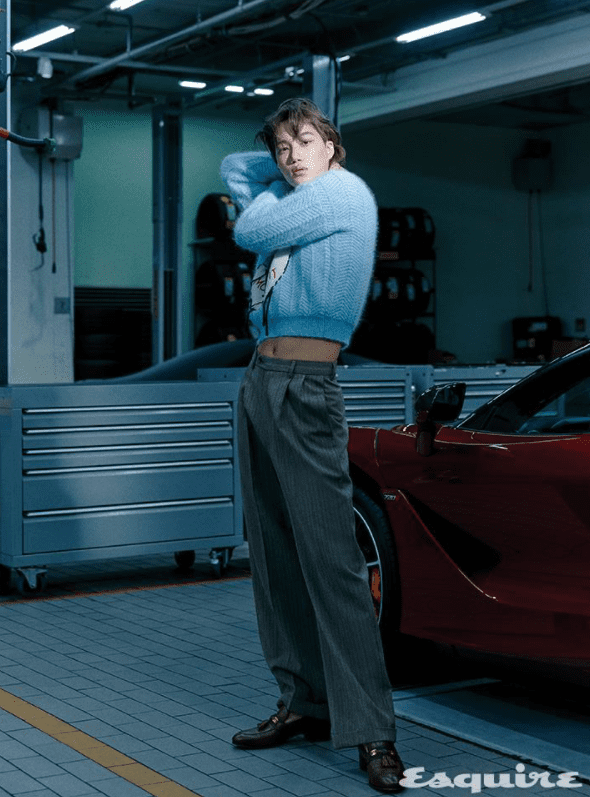 The entire range of looks were all from Gucci's Fall-Winter 2020 line, including accessories such as shoes and bags. From silver pants to brightly-colored sweaters with prints, Kai pulled off the unconventional pieces with ease, showing just why the fashion world has fallen in love with his style and charm.
To start the interview, the magazine mentioned that it had been four years since he had last worked with Esquire and said that he had done a variety of things since then. As such, they asked him to take a look back on what he had done. Kai responded, "Has it been four years already? What have I been doing for four years? I think a lot has happened. I have been working in EXO and now have a new team called SuperM. I'm also preparing for my solo album. It's been four years and I've had a lot of work, but I am still the same from four years ago until now. It was fun back then too."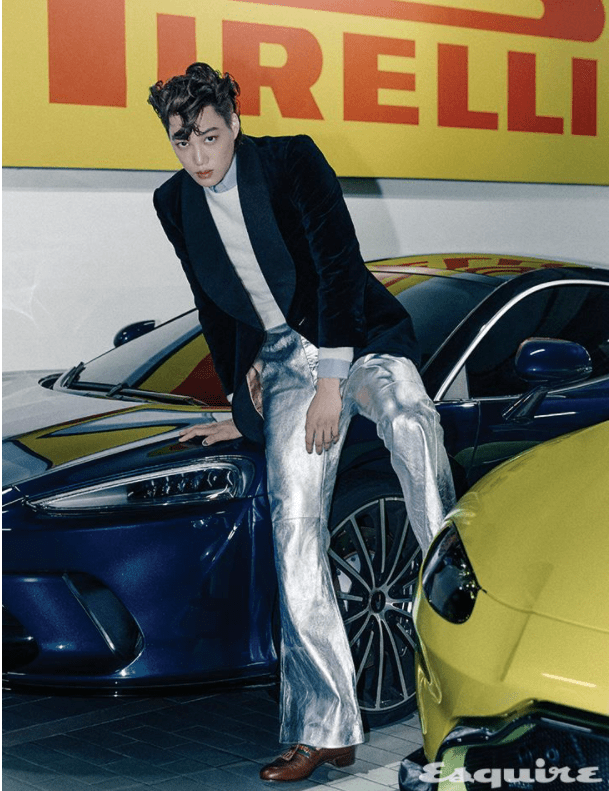 The magazine mentioned that Kai had been named as one of the "Top 10 Fashionable People In The World" before also asking him about his personal style. Kai spoke, "I think fashion is a way to show a person's personality or thoughts." He continued, "It's intuitive. I think fashion is the simplest and most wonderful tool to express yourself."
"I like basic things. For example, if I wear Gucci, I prefer it to not be so obvious so that you have to look really closely to tell if it's Gucci. Those are the kind of clothes you can wear for a long time. I like simple clothes that won't be tacky no matter when I wear them," Kai stated. At this statement, Esquire mentioned that the clothes he wore for the photoshoot were a bit more bold. "When I shoot a pictorial or am performing onstage, I think it's okay to be a little bold, unlike the style I wear in everyday life. I think it's important to dress accordingly."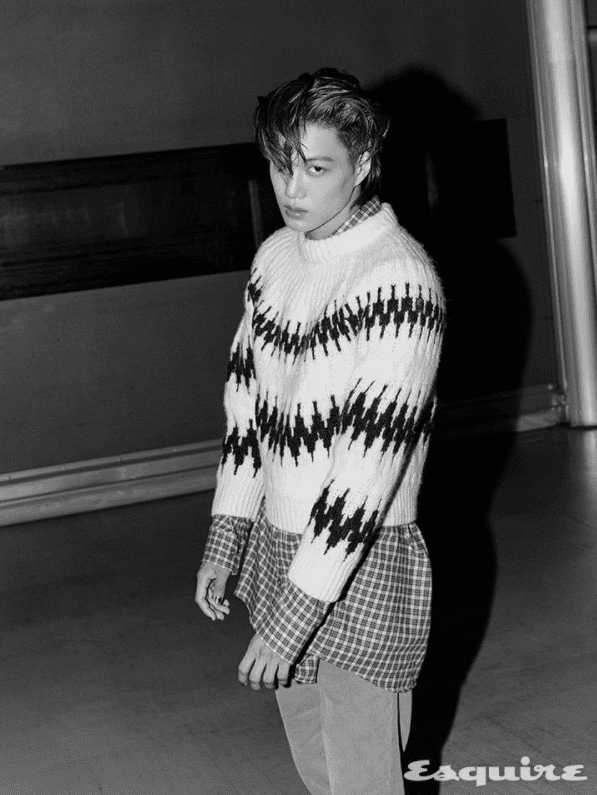 The magazine then mentioned how he has become something of a hot topic when it comes to his fashion choices, pointing out his controversial hairstyle worn at the beginning of his debut and his crop top worn during the "Obsession" era.
"I've tried a lot of different thing so far. But it wasn't to show anything [in particular.] Just like wearing a cropped t-shirt with a handbag, I didn't wear it to challenge genderless fashion," Kai stated. "I wear it according to the situation. I wear it if I like it, and I wear if it is looks good… I think that also fits with my fashion philosophy. I don't wear it to show people but just to show them the best I can."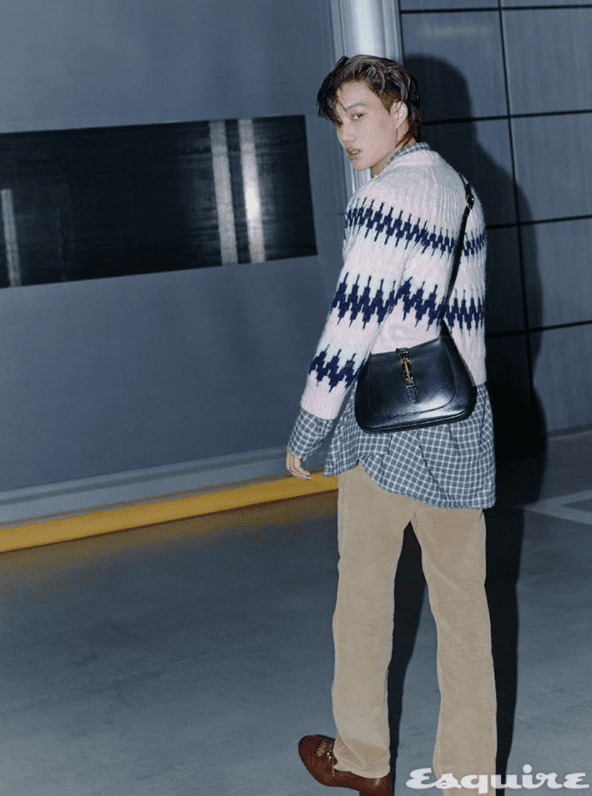 In addition, Kai went on to talk about his love of dancing and how he pays extra attention to the mood and emotions of a song in order to control his dance lines. He said although he studied ballet, he also learned hip-hop and urban dance after joining SMTOWN. As such, he has enjoyed the freedom that different genres of dance can give to each song.
Kai also spoke about his long friendship with SHINee's Taemin and how they have been friends since their trainee days, yet they still continue to learn new things about each other all the time, especially since they've begun working together in SuperM. "…since we're promoting together, we talk about work," Kai revealed, "That's why I learned things I didn't know about Taemin. I've seen him for over ten years, but I didn't know many things. Taemin said that he learned many things that he didn't know about me too."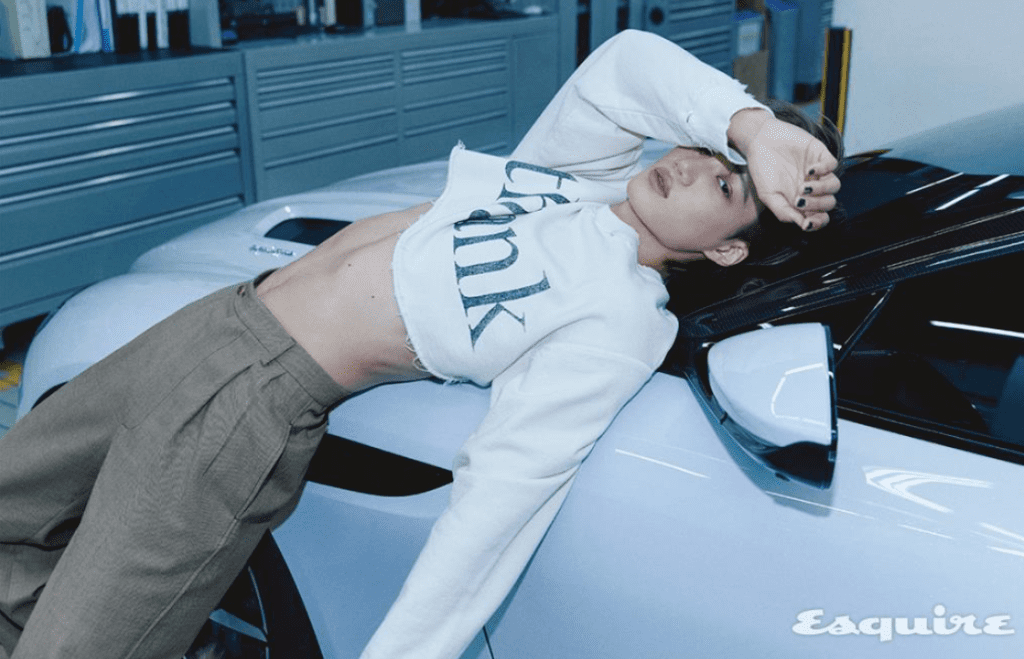 Kai used the rest of the interview to talk about his upcoming solo debut, his many nicknames (including the infamous variety show moment which resulted in the nickname "Panty Oppa"), what it means to be the center and main dancer of EXO, and much more.
Check out more of his interview by clicking here, then see the full cover and photoshoot in the new issue of Esquire magazine!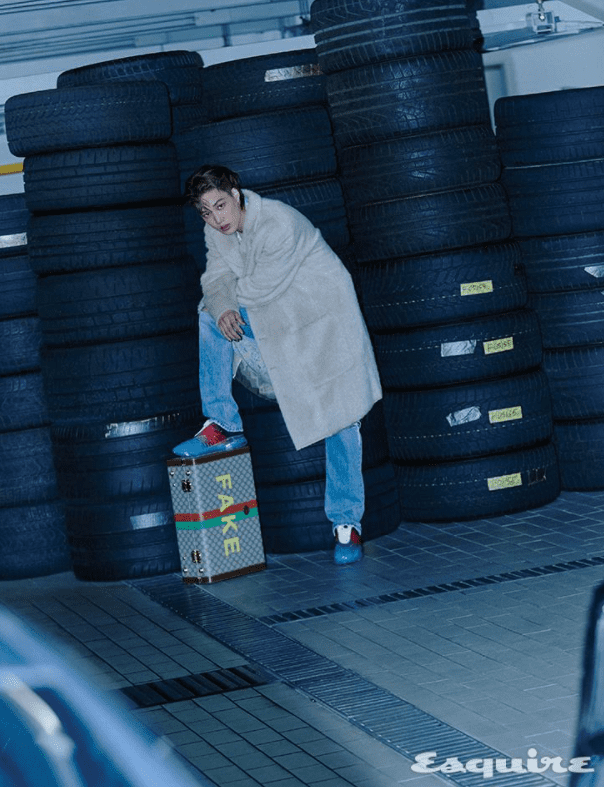 Which of these photos do you like best? Are you excited to see Kai on the cover of Esquire magazine? Let us know your thoughts by tweeting to us @whatthekpop1! In the meantime, check out Esquire's video with Kai below!