WATCH: TREASURE Savors Youth And Young Love In "I Love You" Music Video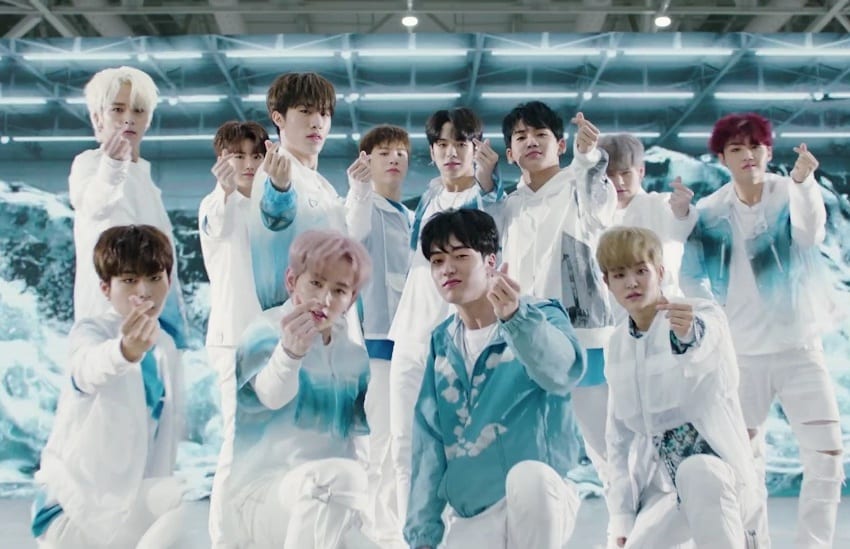 YG Entertainment's youngest group has made their very first comeback!
TREASURE, a little over a month after they made their debut, returned on September 18th at 6 p.m. KST with "I Love You."
"I Love You" is a dance-pop track with a music video that oozes with the fresh vibrance of youth and the stirrings of young love.
Members Hyunsuk, Yoshi, and Haruto worked alongside R.Tee to write the lyrics. R.Tee was also the composer for the song and was joined by Yena to arrange the music.
TREASURE's second single album, The First Step : Chapter Two, also includes a song entitled "B.L.T.", a track co-written by the members as well. The physical album comes in two versions and follows the group's debut release, "Boy."
Watch the music video here!
Let us know your thoughts by tweeting to us @whatthekpop1!
Katherine has been an ELF since 2010. She reads just about anything and is raising a pride of demanding cats. She recently finished TGCF and 2ha. She'll probably get to reading SVSS and MDZS next before hunting down other novels. Can't wait to suffer with Chu Wanning in Immortality! 🙂
MEDIA: YG Entertainment