Red Velvet's Yeri Is A Modern Style Icon In Photoshoot For DAZED Magazine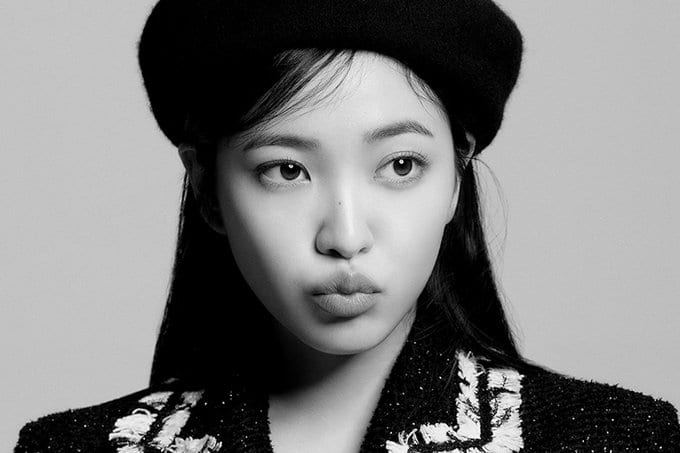 Red Velvet's Yeri is turning heads with her new photoshoot for DAZED magazine!
In the October issue of the magazine, Yeri is the spotlight of a gorgeous, new photoshoot and interview. Mixing the right amount of classic, chic concepts with effortless and youthful sensibility, it results in the perfect vibe for the modern, stylish, and youthful woman of today's world.
This includes mixing pieces from iconic brands— such as a red-and-black plaid dress from Mulberry, a boxy jacket and black dress from Balmain, and buckle boots from Manolo Blahnik— with more casual elements from younger labels— such as a tweed jacket by Romanchic, striped shirt from Vetements by Mue, and jewelry by the affordable Korean brand Alainn.
The overall effect is very much Seoul chic, which Yeri pulls off with ease. In fact, with her natural beauty, sleek hairstyle, and pop of color on her lips, her makeup and hair just added to the perfection of the look!
Check out a few of the photos below, then pick up an October issue of DAZED magazine for the full photoshoot and interview. You can also read a portion of the interview by clicking here.
Which of these photos is your favorite? Let us know your thoughts by tweeting to us @whatthekpop1!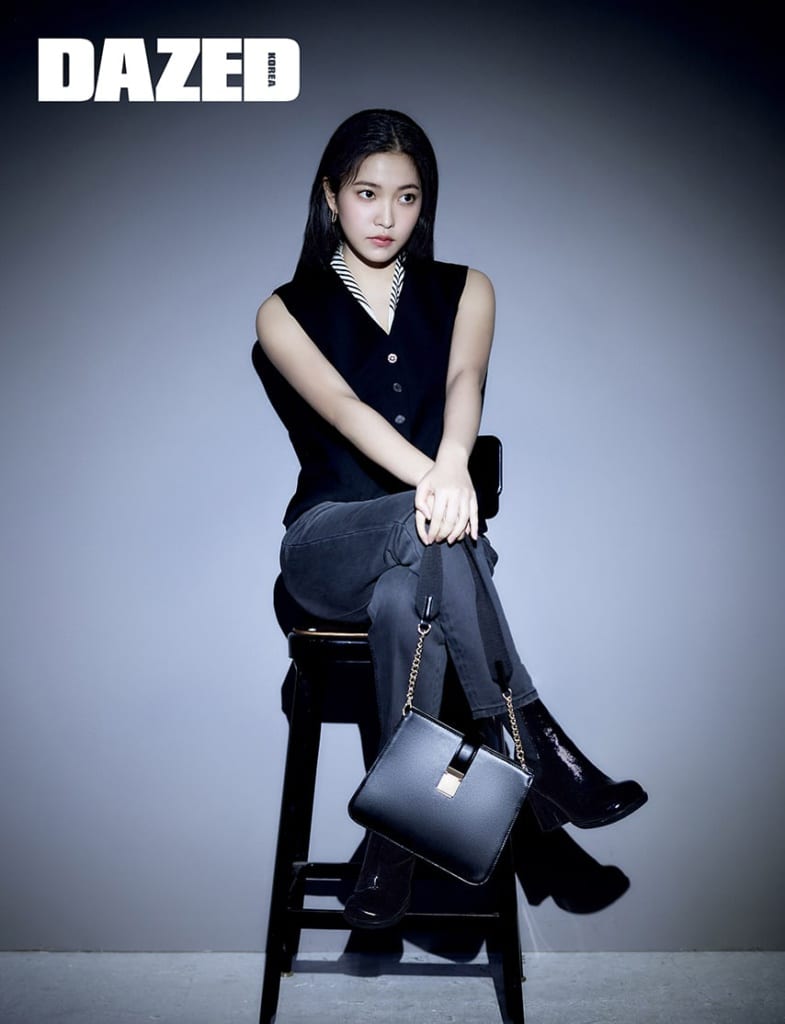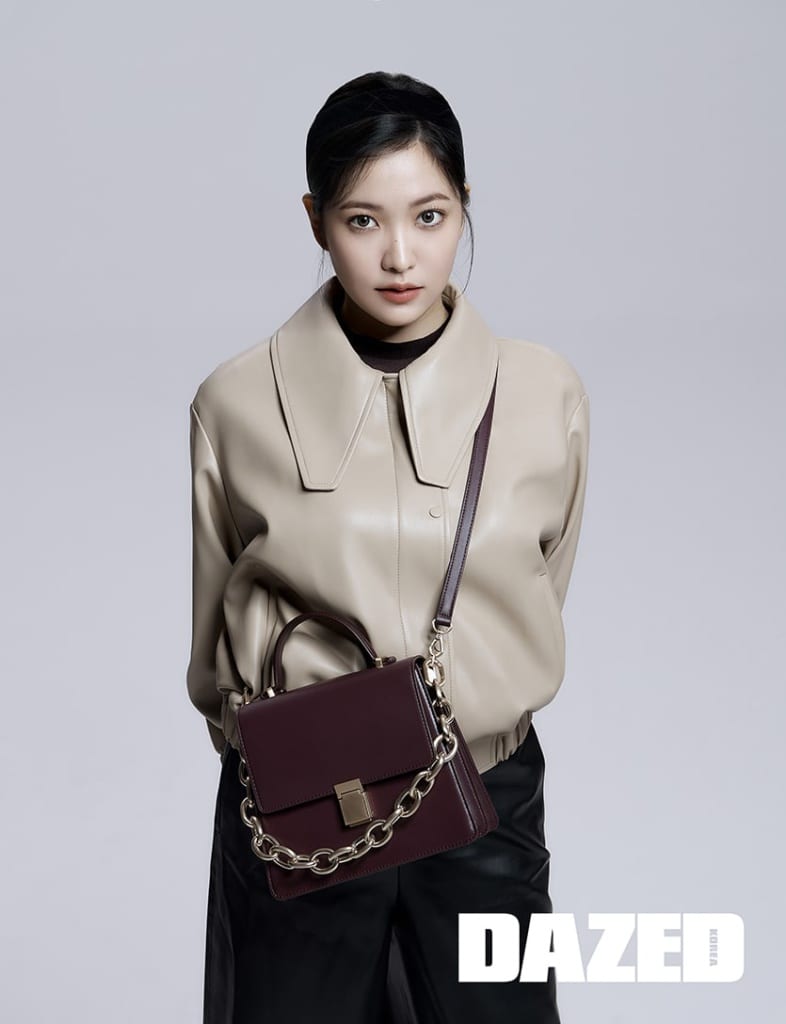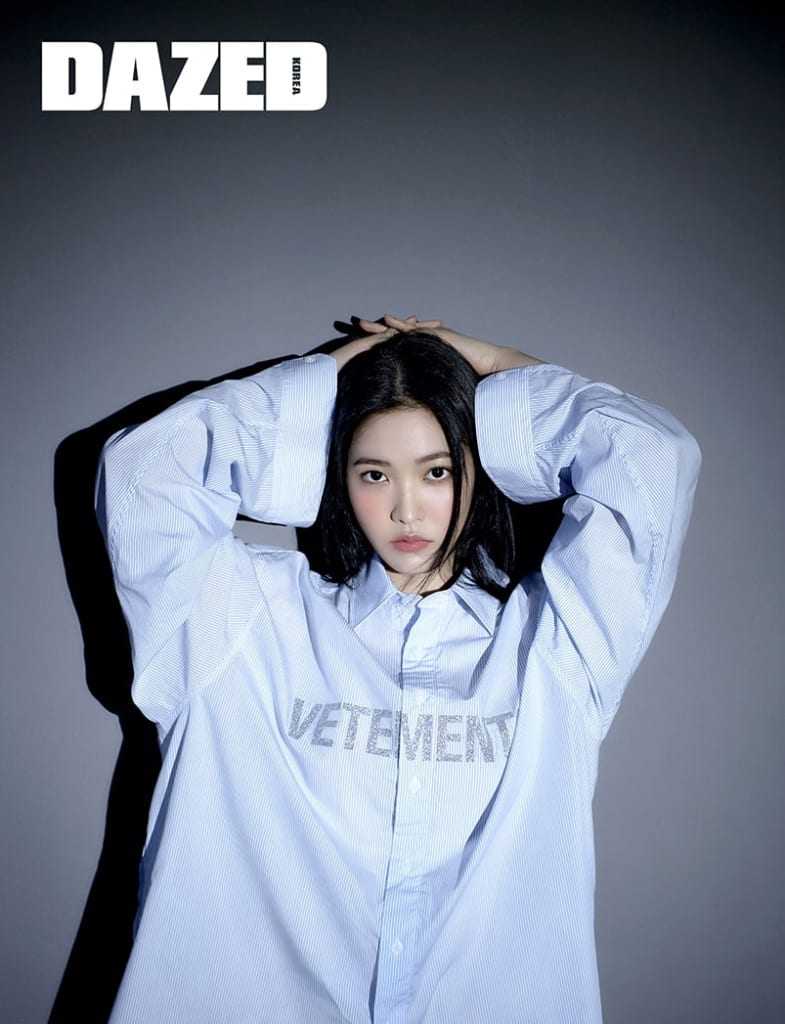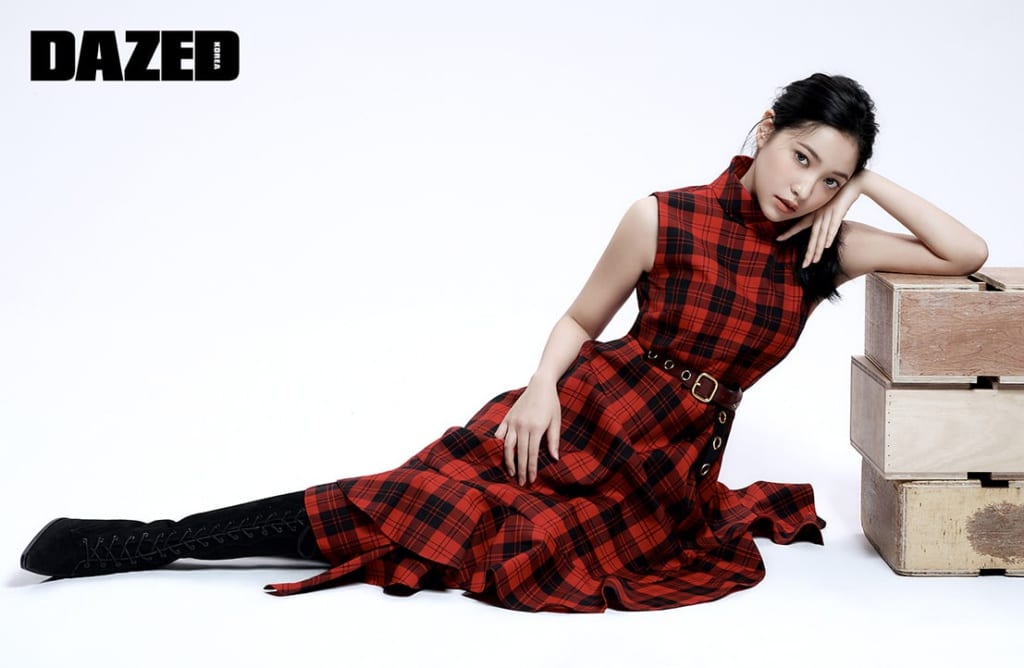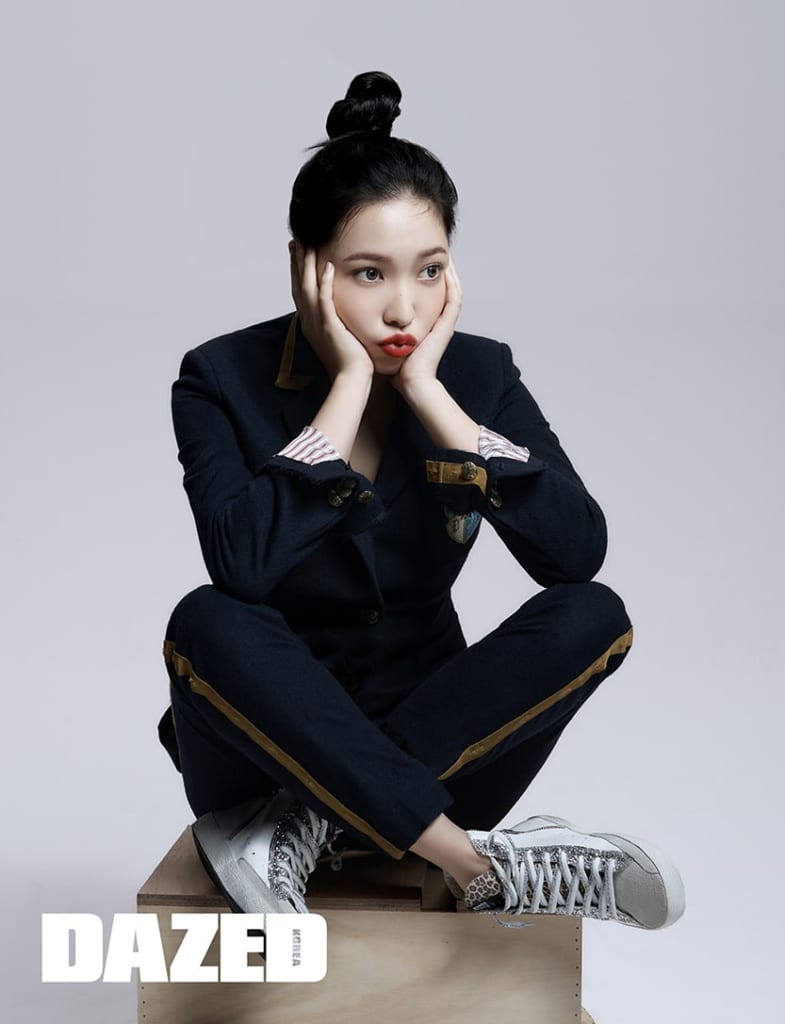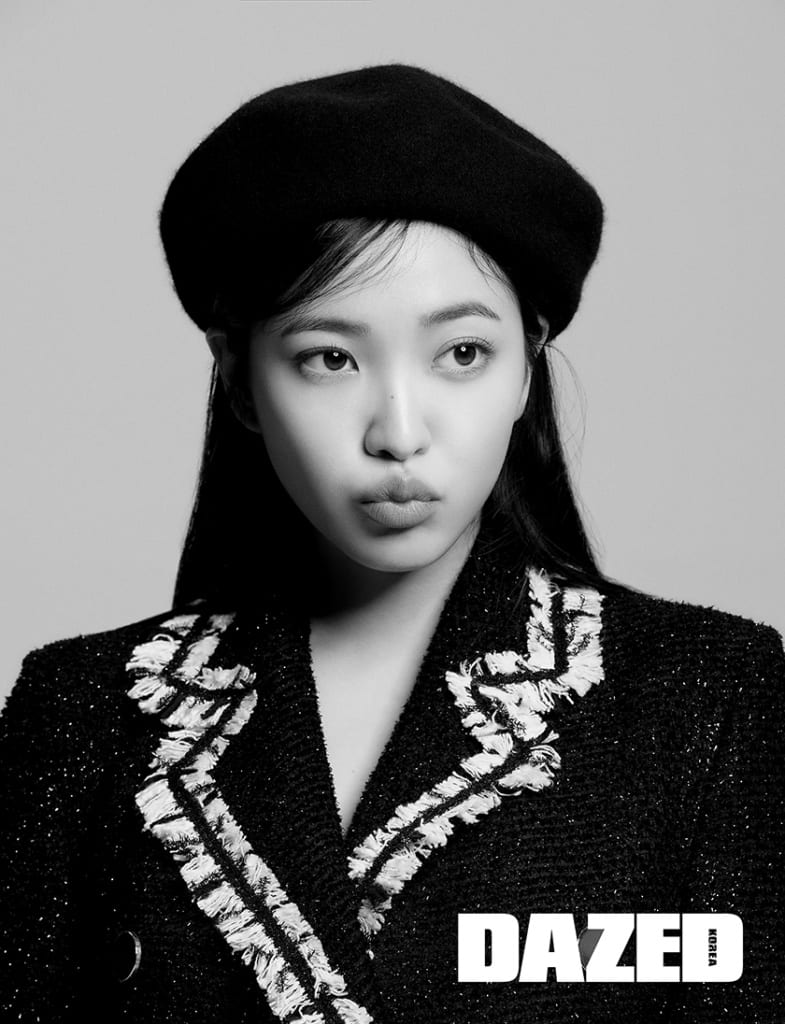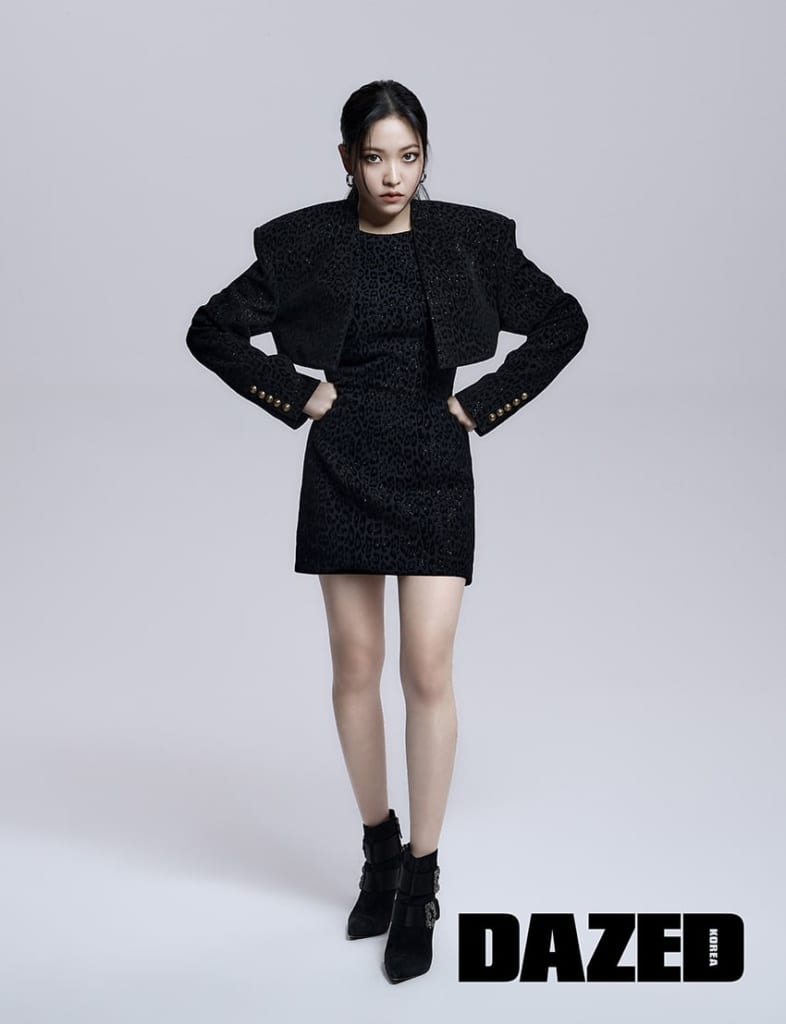 Media: DAZED Magazine Korea