LISTEN: SEVENTEEN's Joshua And DK Team Up With Pink Sweat$ For New Version Of "17"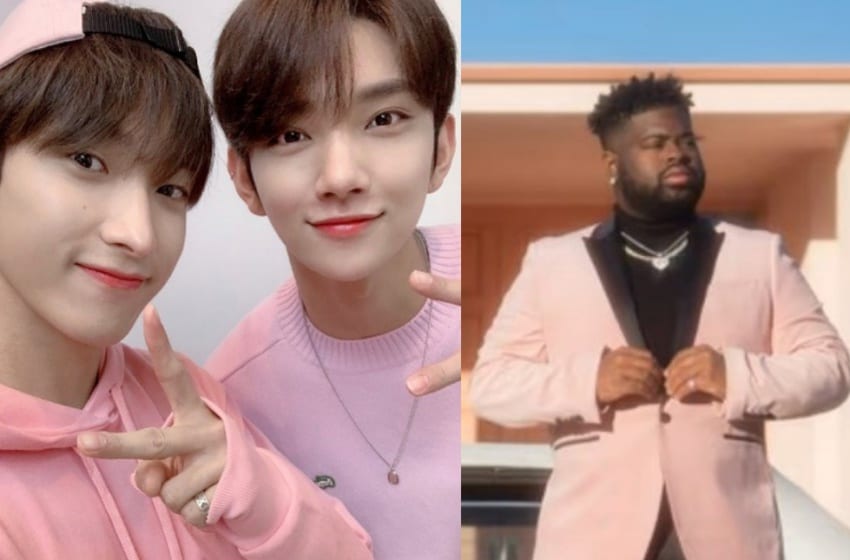 On September 18th at 5 p.m. KST, SEVENTEEN members Joshua and DK featured in a revamped song by American artist, Pink Sweat$!
Entitled "17," the sweet melody encapsulates a message of fierce devotion towards a lover, promising that their feelings will still be the same even after they've long grown old.
Joshua and DK sung in Korean while Pink Sweat$ continued to serenade the listener in English. The track is off Pink Sweat$'s July album, The Prelude.
Meanwhile, SEVENTEEN released their seventh mini-album, entitled Heng:garae, along with the title track "Left & Right" in June. The group launched 24H, their second Japanese mini-album, on September 9th KST.
Listen to the song here or on your preferred digital platform!
Let us know your thoughts by tweeting to us @whatthekpop1!
Katherine has been an ELF since 2010. She reads just about anything and is raising a pride of demanding cats. She recently finished TGCF and 2ha. She'll probably get to reading SVSS and MDZS next before hunting down other novels. Can't wait to suffer with Chu Wanning in Immortality! 🙂
MEDIA: Atlantic Records, Pledis Entertainment