LISTEN: K-Tigers Zero's Na Taejoo Releases Trot Mini-Album "Life Train"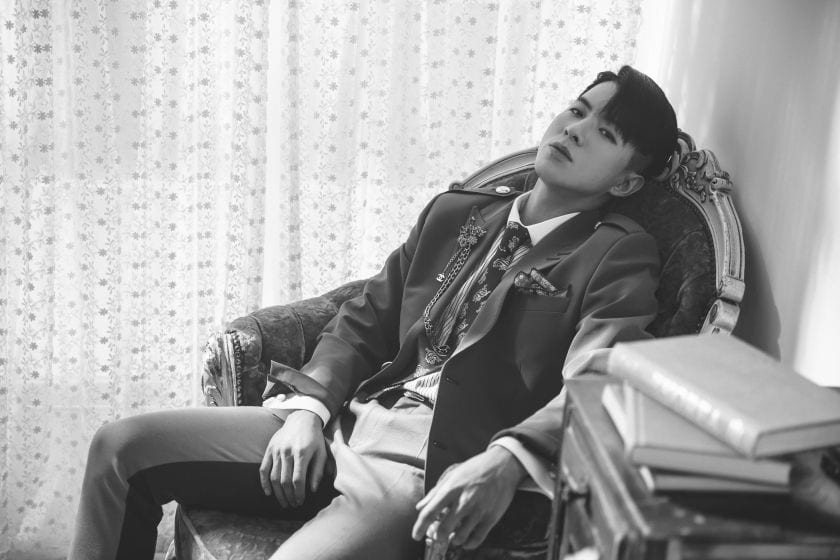 On September 15th, Na Taejoo, singer, actor, and taekwondo performer under K-Tigers E&C, released his first mini-album, Life Train. 

The lead vocalist of co-ed group K-Tigers Zero gained popularity through the program "Mister Trot" where he created a genre called "Taekwondo Trot" which received a positive reception from the public.

Life Train captures everything people loved about Taejoo on the show, consisting of three songs that blend well with the singer's unique Taekwondo performance skills and his outstanding vocal talent. 

The album was produced by trot hitmaker Park Hyun Jin and features the work of composers and songwriters prolifically experienced in the world of trot music. This includes lyricist Yoon Tae Ji, as well as arranger and pianist on the album, Kim Jung Mook. 

Taejoo worked with some of the best session and producing teams in Korea, including bassist Shin Hyun Kwon, guitarist Park Kwang Min, saxophonist Kim Won Yong, trumpet player Kim Dong Ha, trombonist Lee Han Jin, and chorister Kim Hyun Ah.

Life Train is available on all streaming platforms and downloading sites.

Listen to it below!
Let us know your thoughts by tweeting to us @whatthekpop1!
Justin is a K-pop fanboy from Australia who loves underrated and lesser known groups. Lately he's been engrossed in a first-time watch of the TV show "E.R," as well as about his 900th rewatch one of his all-time favorites "Desperate Housewives." He's also spending his time making playlists and playing remastered versions of his favorite video game series which most recently has been Tony Hawk's Pro Skater 1+2.  
MEDIA: K-Tigers E&C