WATCH: EXO's Baekhyun Remakes "Garden in the Air" For "Our Beloved BoA" SM STATION Project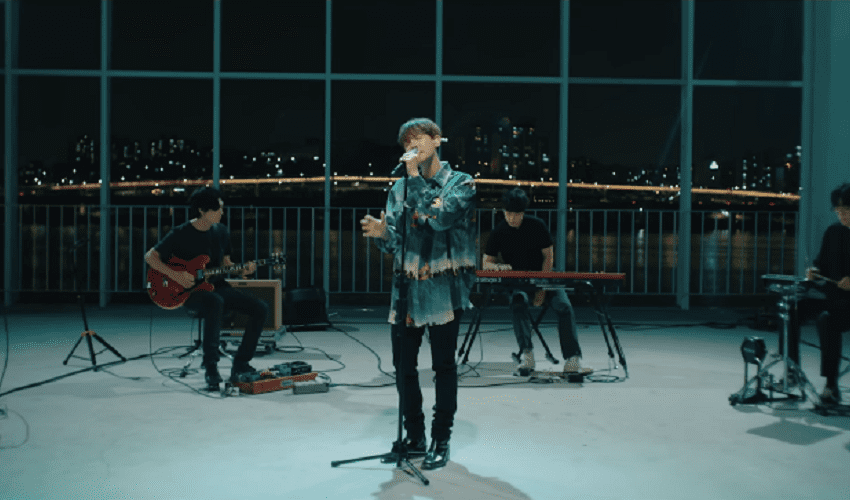 EXO's Baekhyun jumpstarts a special project!
On July 30th at 6 p.m. KST, the singer revealed the live video for a remake of "Garden in the Air" which was originally sung by his senior and labelmate, BoA. This new version of the song was remade by Park Moon Chi and Lee Ail. Kenzie wrote and composed the track while Lee Sooman was in-charge of its production.
It is the first single out of a series of tracks which will all be recorded under SM STATION as part of the "Our Beloved BoA" celebration, marking BoA's 20th anniversary since her debut. More artists set to participate in covering and reworking her past works including BOL4, Red Velvet, SM Classics, and Gallant.
Kwon Bo-ah debuted as BoA under SM Entertainment at the age of 13. She started her journey as an idol back in 2000 and successfully broke into international markets, collecting especially impressive achievements in the Japanese scene.
Meanwhile, Baekhyun recently released his second mini-album Delight with the title track, "Candy." He participated in group promotions with EXO last year for their comeback with "Obsession."
Watch the music video here!
Let us know your thoughts by tweeting to us @whatthekpop1!
Katherine has been an ELF since 2010. She reads just about anything and is raising a pride of demanding cats. She's been cold and sleepy these past few days, wondering if she really needs to go to work. Being poor and asleep sounds more and more appealing by the moment. But there are cats to feed so too bad for her.
MEDIA: SMTOWN