Super Junior-K.R.Y. To Hold Beyond LIVE Concert "The Moment With Us"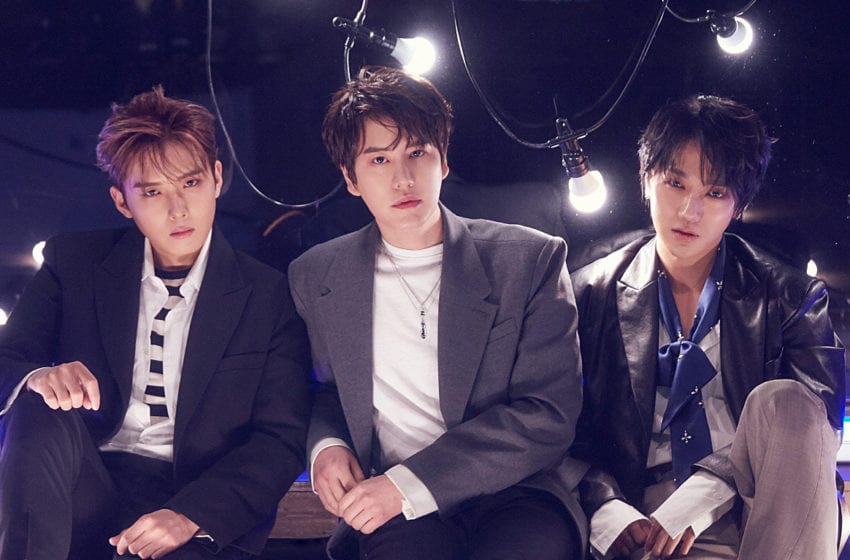 After Super Junior's Beyond LIVE concert in May, which subsequently became the most-watched concert from the new SMTOWN and V Live platform Beyond LIVE, Super Junior-K.R.Y. is now set to hold their own online concert in August!
On July 30th, SMTOWN revealed that Super Junior-K.R.Y. would hold a concert, entitled "푸르게 빛나는 우리의 계절 (The Moment With Us)," on August 23rd at 3 p.m. KST on the V Live streaming app.
The popular trio is made up of Super Junior members Kyuhyun, Ryeowook, and Yesung. The trio first made history by becoming the first-ever sub-unit in K-pop. They became immensely popular with both domestic and international fans, releasing OSTs and singles and even holding successful tours abroad. After going on hiatus due to military service, they held their long-awaited comeback performance at the Jeddah Season Festival in July of 2019. With another performance a few months later, it was then revealed the next year that the group would be making their official comeback with their first-ever Korean mini-album. In June of 2020, the trio released When We Were Us, hitting the #1 position in South Korea on the Gaon chart.
As such, both domestic and international fans are already looking forward to this online concert and anticipating which songs the unit will be performing.
Ticket and merchandise information has not yet been released for the online concert, but it will soon become available on the Beyond LIVE website found here.
Are you excited for Super Junior-K.R.Y.'s upcoming concert? Let us know your thoughts by tweeting to us @whatthekpop1!
Media: SMTOWN