IMFACT's Jeup Holds Emotional Broadcasts On Twitch + Instagram Before Enlistment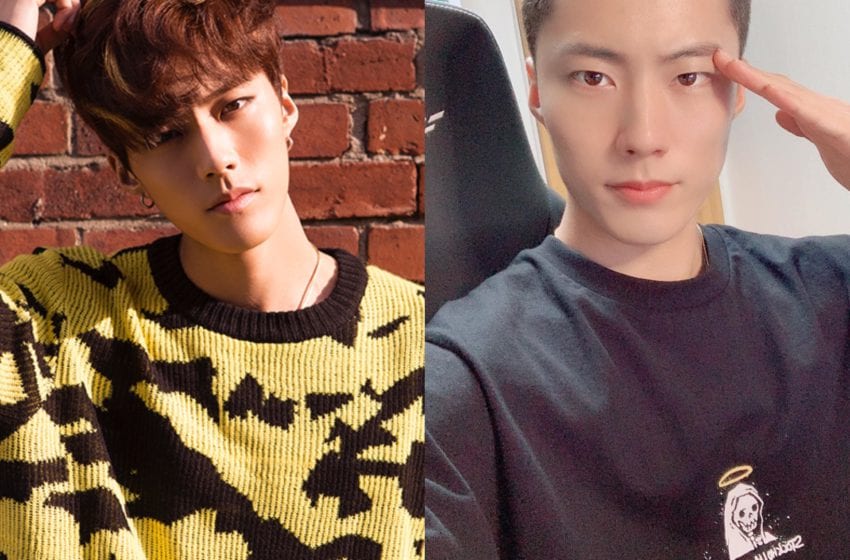 Leading up to his July 27th enlistment date, IMFACT main vocalist Jeup has said a farewell to fans through live broadcasts on Twitch and Instagram.

Streaming on Twitch for an impressive 7 hours, the somberly titled "Last Broadcast" (which is still available to watch on his official Twitch channel here), started like any other of Jeup's broadcasts as he played various video games and interacted with fans as his cheerful, personable self. It wasn't until the last half hour of the broadcast that the mood turned more serious with both the singer and the fans saying their heartfelt goodbyes to each other. 

As if 7+ hours live streaming wasn't enough, earlier in the night Jeup broadcasted live on Instagram too. He has been using IG Live liberally leading up to his enlistment, saving every single broadcast so fans can continue to rewatch them while he is fulfilling his military service.

Jeup first revealed he would be enlisting in a June 11th Twitch stream, when the details were still being organised. He shared that he can't wait to go and wanted to be upfront with the fans so they could have a whole month to enjoy playing games together and talk before he leaves.

IMFACT held a live concert on July 16th, streamed through their official YouTube channel, which was the group's last performance together before Jeup's enlistment. It was an emotional rollercoaster for both fans and the members whose bond was evident by their visibly saddened expressions. The official link for the live concert stream is currently set to private, with many fans hoping company Star Empire will eventually make it available to rewatch. 

Fans left overwhelmingly heartwarming sentiments about him on SNS and expressed how much joy they have received through his broadcasts, in addition to his activities as a beloved IMFACT member.

In a handwritten letter posted on Instagram, he promises to come back and sing again, thanking fans for giving him love as both a singer and a streamer before urging fans not to worry. Good friend and fellow "The Unit" contestant Feeldog of BIGSTAR also got a mention, Jeup expressing that he will be very happy to see him at the same training camp. Finally, he adds that any updates about him while in the army will be posted Instagram by his sister. 
Jeup will serve as an active-duty solider and will return on January 26th, 2022. We wish him all the best and hope he has a fulfilling enlistment!
Let us know your thoughts by tweeting to us @whatthekpop1!
Justin is an avid K-pop fanboy and a lifelong lover of music with a passion for sharing his love of underrated and lesser known groups.Finding a new appreciation for music during recent times, he has been enjoying getting acquainted with new artists and rediscovering classic favourite songs from the past.
MEDIA: Star Empire Entertainment