WATCH: MustB "Realize" Their Strength In Fierce Comeback MV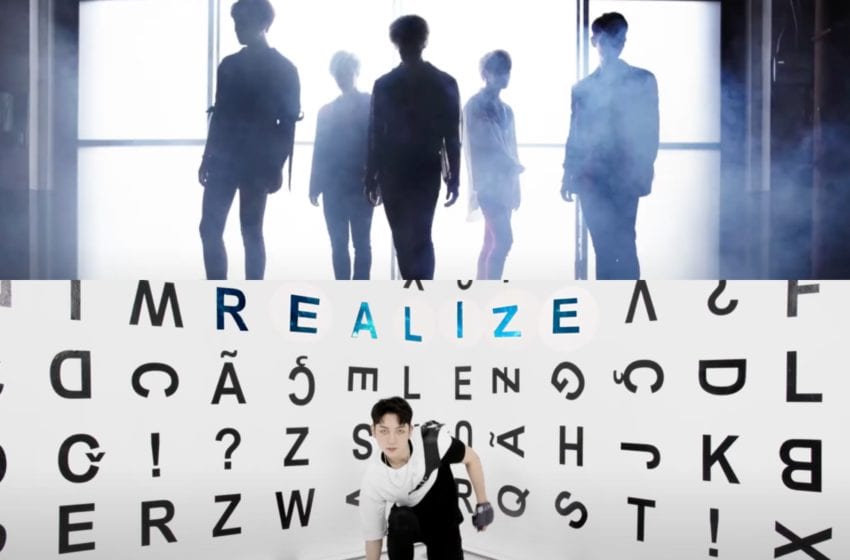 Boy group MustB are back for the first time in almost a year and a half with their first mini-album, Let Me Rise Again, and the title track, "Realize."

Released on July 17th KST with an impressive nine tracks, covering various genres and styles, the album includes the groups debut song "I Want U" as well as their b-side song, "Time's Up." It also includes MustB's entry to the "2019 Korea Music Video Contest" titled "Diamond." 

Shortly after the group's January 2019 debut, activities were halted for a while due to an unexpected car accident that sadly took the life of their manager. Let Me Rise Again is an album that has been prepared for a long time for the members to stand up again and show MustB's unstoppable strong will. 

The closing song on the album titled "Shed A Light" was written about the strength they receive from their fans (cutely named "Muffin"), who have been waiting for the group's return. The members themselves participated in the heartfelt and sincere lyrics that express the gratitude and love they felt during the process of overcoming the difficult times together.

Switching gears is the explosive and unforgettable title track "Realize" which epitomizes the message of strength with it's hip-hop dance beat, powerful rhythmical lead sounds, and catchy vocal samples. The song was written by musician Nuvo who composed the track with RyanK and Juho, all of whom worked on each of the nine songs off the ambitious first mini-album.
The music video features stunningly eye-catching visuals that are equally tough and mesmerizing. The group's on-screen presence and hard-hitting performance of the key choreography remains unmatched.


Check out the satisfyingly edgy MV below!
Justin is an avid K-pop fanboy and a lifelong lover of music with a passion for sharing his love of underrated and lesser known groups.Finding a new appreciation for music during recent times, he has been enjoying getting acquainted with new artists and rediscovering classic favourite songs from the past.
MEDIA: MUSTM Entertainment
Let us know your thoughts by tweeting to us @whatthekpop1!