WATCH: ONEWE Comes To Terms With Separation In Dynamic "End of Spring" Music Video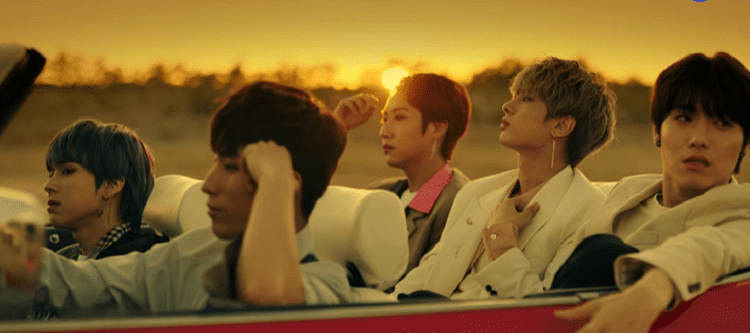 On May 26th at 6 p.m. KST, ONEWE returned with a music video for their latest title track, "End of Spring."
The song sings about looking past the pain of separation and looking forward to new beginnings. Meanwhile, its music video alternates between shots of the band in the middle of a desert and partying at an abandoned building.
ONEWE's first full album entitled ONE follows the concept of summer and showcases a line-up of 12 songs. Their previously released singles are included in the tracklist as well.
The five-member group was first introduced under RBW back in May 2019 with the debut single, "1/4." They recently collaborated with their senior labelmate, MAMAMOO's Hwasa, for "Q."
Watch the music video here!
Katherine has been an ELF since 2010. She reads just about anything and is raising a pride of demanding cats. She's learning how to grow food in case of an apocalypse since she saw this happen in zombie movies. #IntrovertsRise #XueYangSexy #WangxianMarriedAndTheyHaveASon
MEDIA: RBW