Kyuhyun, Yoo Yeon Seok, Uhm Ki Joon, And More Confirmed As Cast For 20th Anniversary Run Of The Musical "Werther"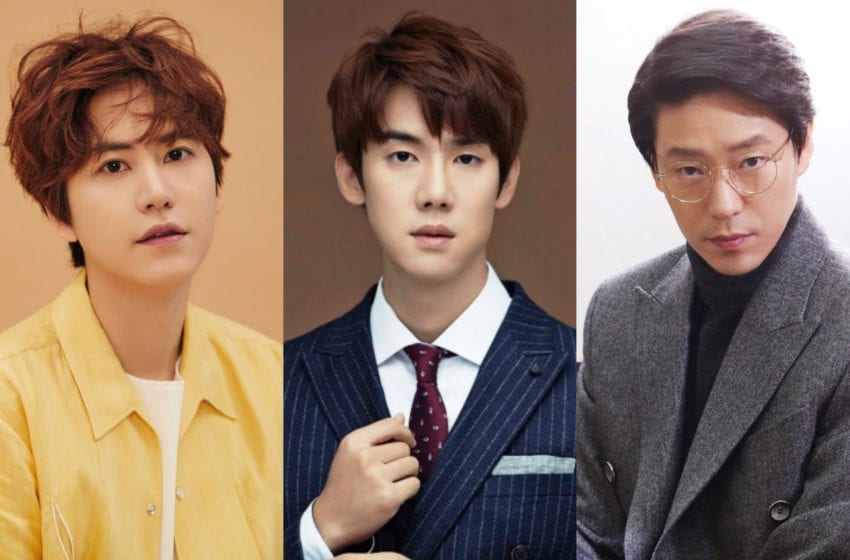 The popular musical "Werther" will soon be back for a special run in honor of its 20th anniversary!
On May 13th KST, CJ E&M revealed that five wonderful actors have been confirmed for the upcoming run of "Werther" in honor of the special anniversary. Taking the lead role on different nights will be Super Junior's Kyuhyun, actors Yoo Yeon Seok and Uhm Ki Joon, musical actor Kai, and Na Hyun Woo, the winner of tvN's musical-themed, survival series "Double Casting."
"Werther" is based on the loosely autobiographical, epistolary novel The Sorrows of Young Werther by Johan Wolfgang van Goethe in 1774. The story follows young Werther as he falls hopelessly in love with Lotte, only to find out later that she is already engaged to another. What follows is a triumph of beautiful music, but a tragedy of love as told through a sad, lonely story.
Fans can look forward to the five actors' different portrayals of Werther, but many are excitedto see the performances by Yoo Yeon Seok and Kyuhyun in particular. This is due to the fact that Yoo Yeon Seok, a talented actor both onscreen and onstage, will be performing as Werther for the first time, while Kyuhyun will be returning to the role of Werther after his critically-acclaimed success in the musical during its 15th anniversary run.
"Werther" the musical will begin showing in August at the BBCH Hall at the Kwanglim Arts Center in Seoul.
Who's excited for the upcoming run of "Werther"? Will you be attending one of the shows?
Let us know your thoughts by tweeting to us @whatthekpop1!
Media: SMTOWN
Source: Star News