EXO To Receive Star On The Dubai Stars' Upcoming Walk Of Fame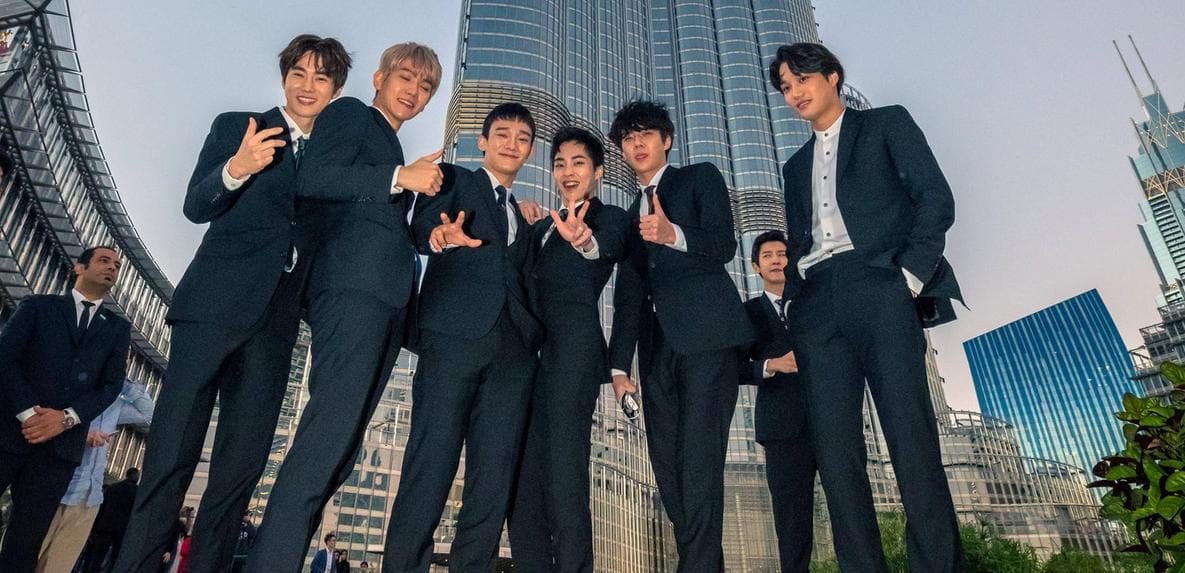 EXO will soon be honored in a very special way!
On July 9th, it was revealed by The Dubai Stars by EMAAR that K-pop group EXO will be getting their own star on the upcoming walk of fame that will be unveiled in October of this year! By the time the walk of fame is finished, the huge landmark will have over 10,000 stars. However, only 400 special artists and celebrities will be chosen for the first stage of The Dubai Stars when it launches in October.
The organization states, "The Dubai Stars by EMAAR is an epic walkable tribute saluting eminent personalities who have positively contributed to the world through their work in various fields." Concerning EXO's star, they shared, "We've seen the legendary [EXO] take the music industry by storm, one act at a time. Today, with all your nominations we officially announce that we will be unveiling their Dubai Star in [Downtown Dubai] this October!"
The announcement should come as no surprise as it is a well-known fact that EXO has a large fanbase in Dubai already. In the past, their song "Power" played at the Dubai Fountain, the largest fountain in the world. In addition, they became the first non-royals to be featured on the famous LED show at the Burj Khalifa. In fact, their immense popularity there, along with a few other SMTOWN artists like Super Junior, made the company decide to hold the first-ever K-pop concert in Dubai by holding the SMTOWN family concert there in April of 2018.
The Dubai Stars has opened their website up to accept nominations for various celebrities and people of influence. People can nominate their favorite influencers until July 31st by clicking here. The organization seeks to honor people who have excelled in their various fields such as music, sports, film, social work, architecture, and more, so make sure to nominate your favorite people from the included categories. As The Dubai Stars said they seek to become a "global landmark," anyone from around the world is allowed to nominate people for a star in the walk of fame.
Starting in late June, The Dubai Stars began announcing some of the names who will receive their own star and continue to one name almost every single day through their social media accounts. Stars from around the world— including Lionel Messi, The Rock, Jackie Chan, Gibran Kahlil Gibran, and more— have already been announced. In fact, The Dubai Stars also revealed on July 1st that BTS would be honored with their own star. This means two K-pop groups are confirmed to have their own stars, leaving many fans wondering who else might be included on the landmark.
Congratulations to all the successful nominees!
Are you excited to see this landmark when it is finished? Let us know your thoughts by tweeting to us @whatthekpop1!
Media: Dubai Tourism