Underrated K-pop: Get To Know The Boy Group AlphaBAT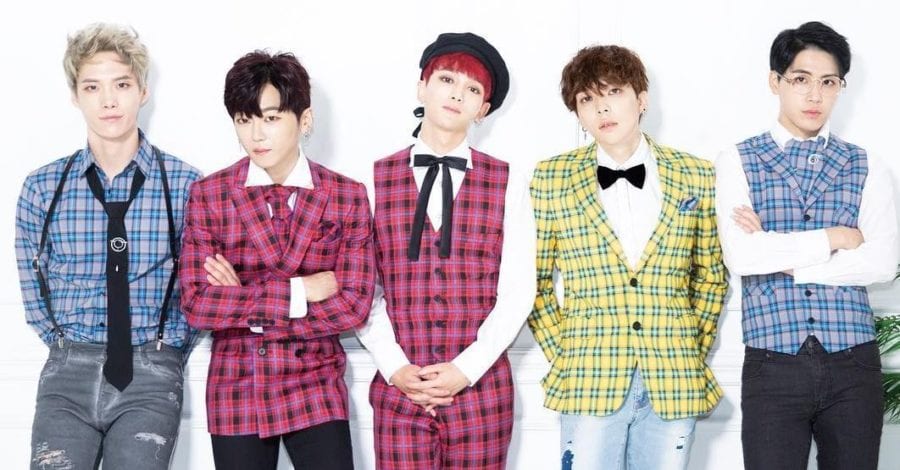 For our first edition of "Underrated K-pop," we talked about boy group GreatGuys. Next up, we'll be focusing on AlphaBAT, another underrated group that we just can't help but talk about! when it comes to groups you should give a chance.
The group debuted in 2013 under Simtong Entertainment! For many that do not know, this originally nine-member group was not always meant to have so many members! Originally AlphaBAT was going to be a duo for members Kyumin and Selin under YUB Entertainment. Unfortunately, Kyumin left the company. As a result, Selin, now under the stage name I:ota, continued in the group. The group's lineup consisted of B:eta, E:psilon, G:amma, H:eta, C:ode, D:elta, F:ieta, I:ota, J:eta— all starting with a different letter of the "alpha-bat."
The group made their official debut in November 2013 with their song, "AB CITY." For their debut, many fans and viewers were underwhelmed by what was supposed to be the members' hot debut. The song was a mix of the 2013 K-pop/Hip Hop style, as well as some cute styles thrown in as well! Soon after their debut, the group announced their fandom name to be, Alpha. They then released another similar title track "Ttanttara"!
The group went on to release more songs, largely going under the radar despite having some cool hip-hop and rap tracks that captured fans' interest. Unfortunately, from 2014 to 2016, the group was on a hiatus, largely unexplained. It wasn't until November of 2016 that AlphaBAT released on their Japanese twitter that they had switched from their Korean company to a Japanese company Jakol Corporation. This announcement was made along with the departure of five of their members: C:ode, D:elta, F:ie, I:ota, and J:eta. To combat these departures, they added a new member K:appa!
On July 28th of that year, the group made another comeback titled "Get Your Love," a track released under a different Korean company called W Entertainment. With a new, fresh sound, this song was a total summer bop that was unfortunately missed by many fans! Its vaporwave concept was a great aesthetic when the song was first released! Unfortunately, during this time both H:eta and B:eta had to fulfill their military service, which meant that the group had to promote with only a few members.
The latest song by AlphaBAT was an MV from October 2018 entitled "New World," as well as another track entitled "Blockbuster." The group grew back to five members after adding L:ambda to the lineup. In the meantime, "New World" was a fun, upbeat song with a powerful and clean dance. The MV showcased not only their dancing talent, but the amazing, coordinated style the guys all had together!
AlphaBAT is an extremely talented group that has unfortunately suffered some bad luck that made their journey to success a bit challenging. However, we can assure you that they are an underrated group that you should keep on your radars for possible comebacks! We know that this talented group will continue to bring their fans more amazing songs and great videos, especially as so many new fans continue to discover them through their past music videos on YouTube.
What do you think of AlphaBAT's videos and songs? Which one is your favorite? Let us know your thoughts by tweeting to us @whatthekpop1. In the meantime, let us know which underrated group we should talk about next time!
Ceilidhmh is a dancing machine, but when she isn't dancing to groups like VIXX, Boyfriend, BTS, EXO, or BAP (and basically every other group that exists) she is either watching a Korean drama, cosplaying, filming, studying for her college classes, and or creating fan art! Basically K-pop has taken over her life for many years… Although she loves boy groups the most, she finds herself falling for every K-pop group she comes in contact with and falls deeper and deeper every day.
Media: As Credited