WATCH: You Can't Say No to TWICE's Confession In New "YES Or YES" MV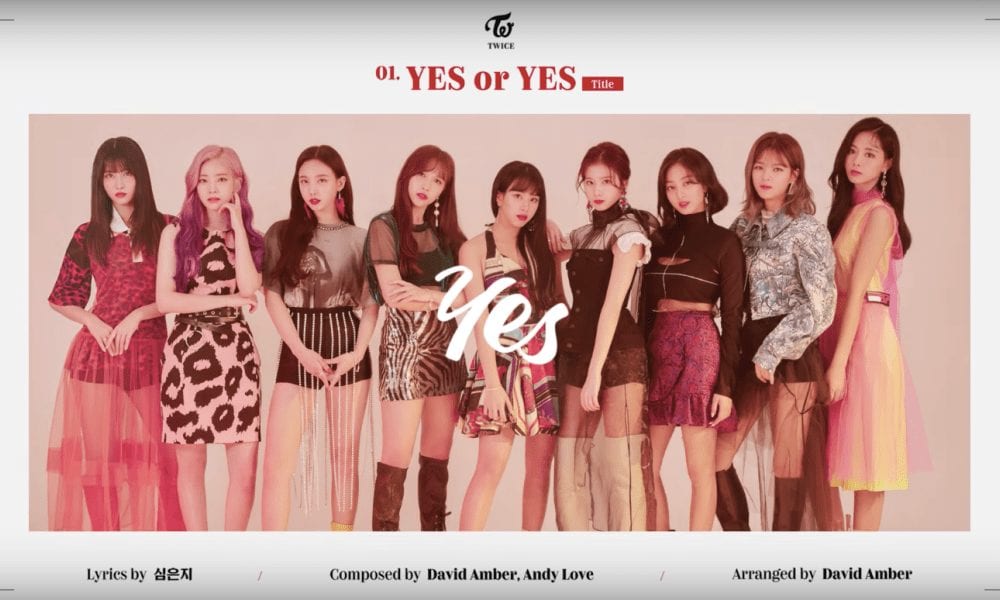 TWICE has made their long -awaited return, and we can't help but to say "YES!"
On November 5th at 6 p.m. KST, TWICE released their new mini-album, entitled YES or YES, as well as their MV of the same name. "YES or YES" is a bubbly confession song written by the same writers and composers of their previous hits "Knock Knock" and "Heart Shaker".
In the adorable song "Yes or Yes," the members of TWICE give a bold confession where they want an immediate yes for their answer! The MV showcases the girls' famous fun choreography style, matching greatly to such a upbeat and rhythmic song!
If you haven't gotten a chance to check it out yet, watch it below!
Which TWICE members confession would you say YES to? Let us know!
Ceilidhmh is a dancing machine, but when she isn't dancing to groups like VIXX, Boyfriend, BTS, EXO, or BAP (and basically every other group that exists) she is either watching a Korean drama, cosplaying, filming, studying for her college classes, and or creating fan art! Basically K-pop has taken over her life for many years… Although she loves boy groups the most, she finds herself falling for every K-pop group she comes in contact with and falls deeper and deeper every day.
Media: JYP