Baekhyun Reveals EXO Will Film New Reality Show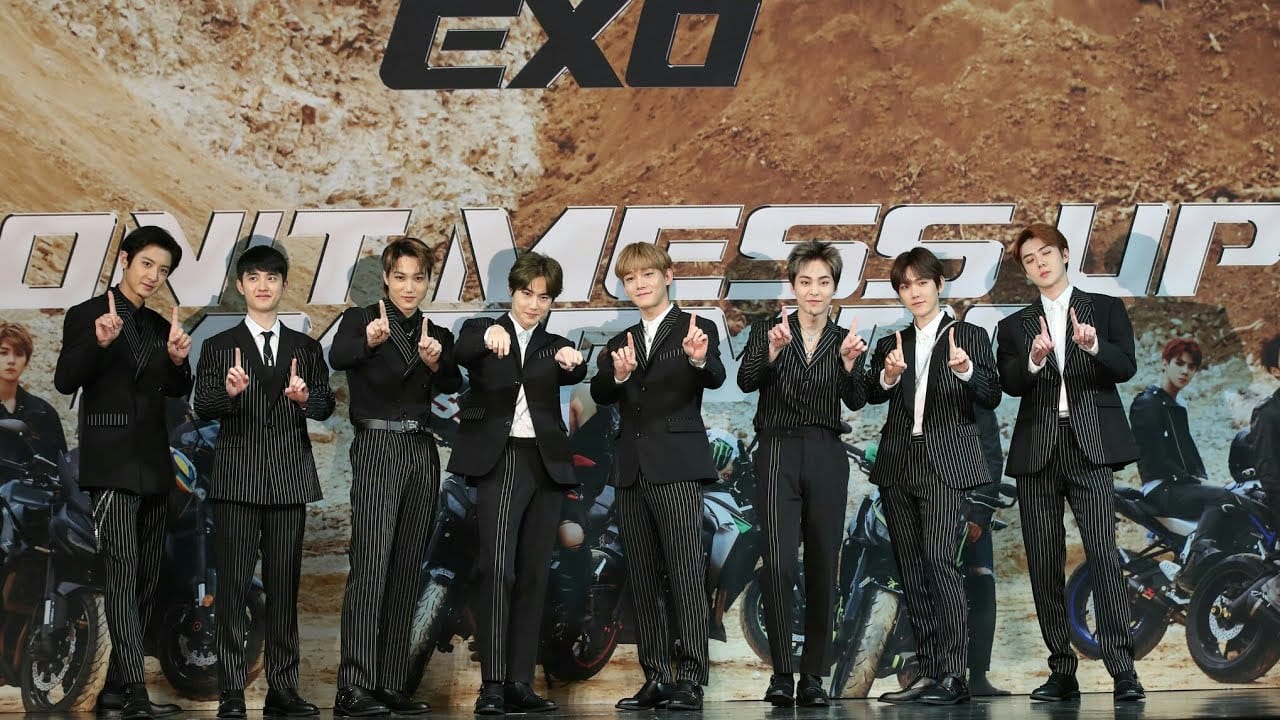 It looks like EXO will get their own "showtime" once more!
In honor of their upcoming new album "Don't Mess Up My Tempo," EXO held a press conference event at the Coex Atrium the day before their album release.
During the event, Baekhyun discussed how EXO-CBX filmed their own travel reality program called "Travel the World on EXO's Ladder." He stated that in doing this with the members of EXO-CBX, he really had the desire to be able to do so with all of the members of EXO! He even took the time to mention this to the producers.
Baekhyun  went on to reveal, "So, they decided to take our opinions, and it has been decided we will film a reality show with all the members. We will not be able to disclose when we will be leaving, but it will be a 'healing broadcast.' Also, because it's a variety show, it is anticipated that it will give off a lot of fun, so please look forward to it."
EXO gained many fans through their famous reality show "EXO's Showtime," so many fans are hoping the set up of the new reality show will be something similar.
EXO will drop their fifth studio album, "Don't Mess Up My Tempo," and corresponding music video for the title track "Tempo" on November 2nd at 6 p.m. KST!
Where do you think EXO will be going for their reality show or what do you think they will be doing? Let us know in the comments below!
Ceilidhmh is a dancing machine, but when she isn't dancing to groups like VIXX, Boyfriend, BTS, EXO, or BAP (and basically every other group that exists) she is either watching a Korean drama, cosplaying, filming, studying for her college classes, and or creating fan art! Basically K-pop has taken over her life for many years… Although she loves boy groups the most, she finds herself falling for every K-pop group she comes in contact with and falls deeper and deeper every day.
Media: SMTOWN, Naver