WATCH: ATEEZ Wants To Share Their "Treasure" In Epic Debut Music Video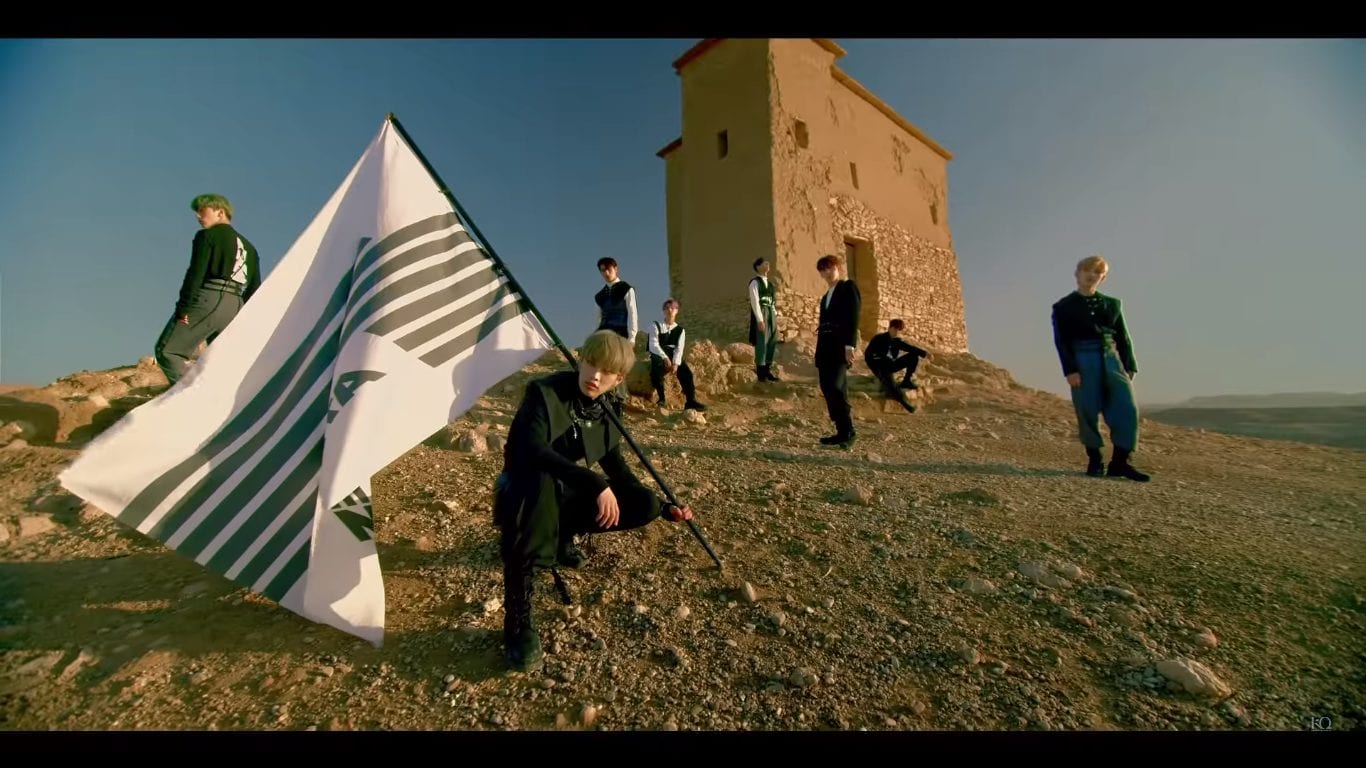 ATEEZ has made their official, long-awaited debut!
On October 24th, KQ Entertainment released the music video for ATEEZ's debut song "Treasure," as well as a performance music video for their hype track "Pirate King."
"Treasure" is an emotional bassboost trance and EDM track with multiple melody changes that keep the song incredibly unique and interesting. The boys are seen traversing a desert town with oasis-like scenery and four-wheeling through the sand dunes. "Pirate King" was also filmed in the beautiful desert environment. The eight boys do well to show off their gorgeous visuals and talent in this first official video.
ATEEZ had made their initial break out to the public as KQ Fellaz in the video titled "KQ Fellaz Performance Video I" back on May 18th of this year. The video currently boasts over 1.5 million views. A fan group sprouted immediately from these talented choreography and dance-cover videos. This was followed up with a series on YouTube, entitled "KQ Fellaz USA Training," in which the group did dance training in the U.S and shared it in vlogs for fans. They dropped a final episode of the series with their self-made music video "From" and were soon after given the group name ATEEZ.
Following a mini-series on Mnet called "ATEEZ Operation," the group did a mini fanmeet and showcase. The finale of this showcase was a performance of their track "Pirate King," which was posted on YouTube on September 6th.
Check out both videos from this new group, and definitely let us know what you think!
CaptainMal has been involved with Korean entertainment since 2010. She travels to conventions in her area, showcasing her "Kpop Game Show'" and occasional Kpop cosplay. Although her favorite bands are INFINITE, Super Junior, and VIXX, she boasts love for a huge variety of artists and has been lucky enough to see many perform live! Other than Kpop, CaptainMal loves Disney, 1980's rock, Daft Punk, gaming, and orange juice.
Media: KQ Entertainment