7 Lovely Songs To Get You Through This Valentine's Day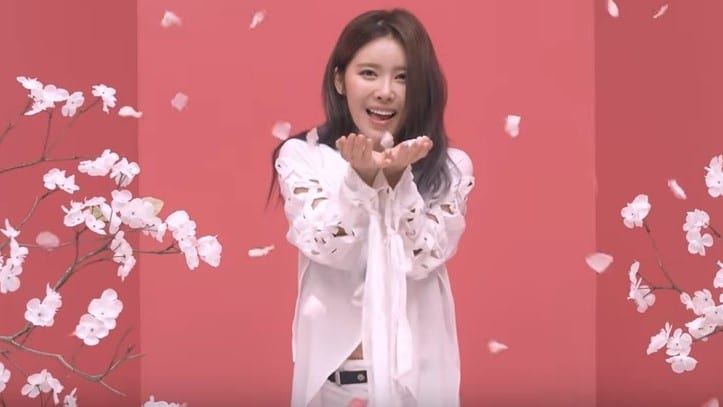 It is that time of year! Hearts and love may fill the air around you! It is Valentine's Day, and that means you need a great playlist to have around you on such a great day! Check out our list of great Valentine's Day songs for you to jam out to on this LOVE-ly holiday
1) I.O.I – "I Love You, Remember Me"
First in the list, we have this well-known song. This song, which is a part of the OST of the well-known historical drama Scarlet Heart: Goryeo, is definitely a song for this Valentine's Day! From the lyrics, " Do you hear my trembling heart? Love you, love you, love you," we definitely think you will have a prince or princess for yourself to love, just like the leads in this drama!
2) IKON- "#WYD"
Through IKON's MV "#WYD ", they really tackle the subject of missing your significant other in a heartfelt way we all relate to one way or another. We hope on a day like Valentine's Day you get to spend time with the ones you love! #WYD?
3) TWICE- "Heart Shaker"
For those who just don't know how to get their confessions out to their Valentine's, it seems like TWICE is your go to group! "Heart Shaker," TWICE's most recent comeback song, really shows the courage one must gather to confess their love! Just as the song says: "Love is coming, coming. Have more courage. Don't hesitate anymore." Have Courage this Valentine's Day!
4) Boyfriend – "Love Style"
Next up, we are going back to 2013 to a song more our STYLE. Boyfriend's "Love Style" is really about offering all you have to the person you want, because you want your style to be their LOVE style! For this Valentine's Day, maybe you will have someone to match your style!
5) SURAN – "Love Story"
"Love Story" is a lovely and warm song that really shows off the different feelings SURAN and CRUSH give to the song! The song describes all the heart-pounding and fluttering moments at the beginning of love that we get to experience!
6) JBJ – "My Flower"
What's a Valentine's Day without flowers? With this great upbeat song, JBJ brings their sweet "My Flower" to this Valentine's playlist. Your love is growing, and they just can't handle their love for you in return. You are their flower! What a great way to spend this Valentine's Day!
7) DEAN – "love"
For this song, DEAN is bringing lots of love! This upbeat, R&B song is a definite must-have for your Valentine's Day playlist! With lyrics like "It's all about the things you do, That makes me wanna turn to you," DEAN is ready to share his "love" with you this Valentine's Day!
What song would you include in your Valentine's playlist? What other songs did we miss? Let us know in the comments below!
Ceilidhmh is a dancing machine, but when she isn't dancing to groups like VIXX, Boyfriend, BTS, EXO, or BAP (and basically every other group that exists) she is either watching a Korean drama, cosplaying, filming, studying for her college classes, and or creating fan art! Basically K-pop has taken over her life for many years… Although she loves boy groups the most, she finds herself falling for every K-pop group she comes in contact with and falls deeper and deeper every day.
Media: As Credited