Super Junior's Eunhyuk Is Officially Discharged From Military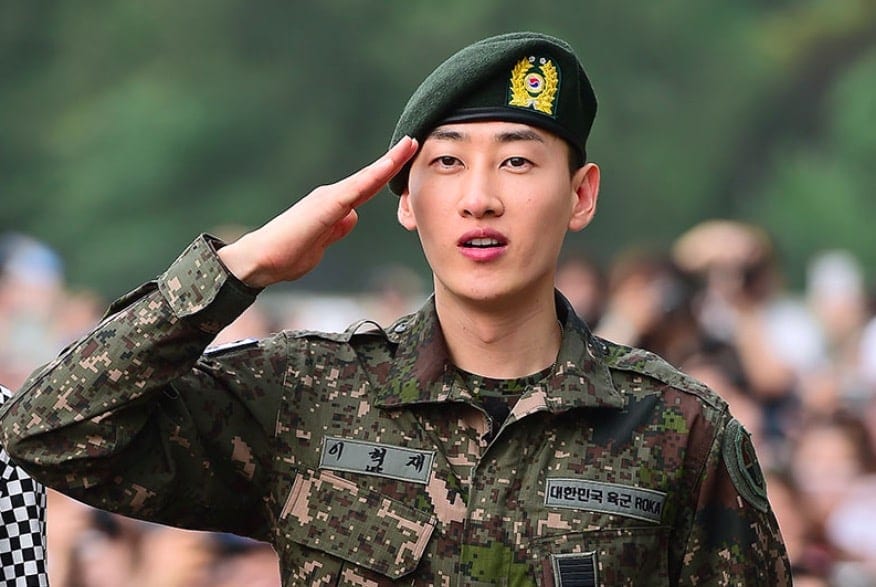 Super Junior's Eunhyuk is officially back!
On July 12th at 8 a.m. KST, the singer was discharged from the military after successfully completing his time as an active duty soldier. After basic training, he served in the military band and participated in various events and shows for his fellow soldiers.
Around fans came from all over the world to see Eunhyuk as he exited the military base in Wonju, Gangwon Province. Meanwhile, international fans and fans who couldn't be present at his discharge are trending #WelcomeBackEunhyuk on Twitter, resulting in being the number one trend worldwide. Another 15,000 fans watched his return via livestream. In addition, his members Leeteuk, Yesung, Shindong and Donghae went to welcome him home as well.
It seems like the singer was inspired by his time in the military because it recently came to light that he had donated 30 million won (approximately $26,000 USD) to a military veteran fund.
Meanwhile, it was just announced that Eunhyuk and fellow member Donghae— who will be discharged in two days— will be holding a joint fan meeting for their Super Junior sub-unit D&E. The fan meeting is entitled "Hello Again" and will be held on July 23rd KST. Tickets are available via Yes24.
Check out some of the pictures below! Welcome back, Eunhyuk!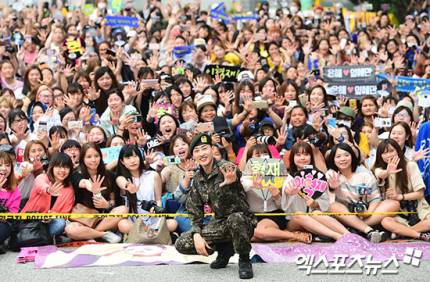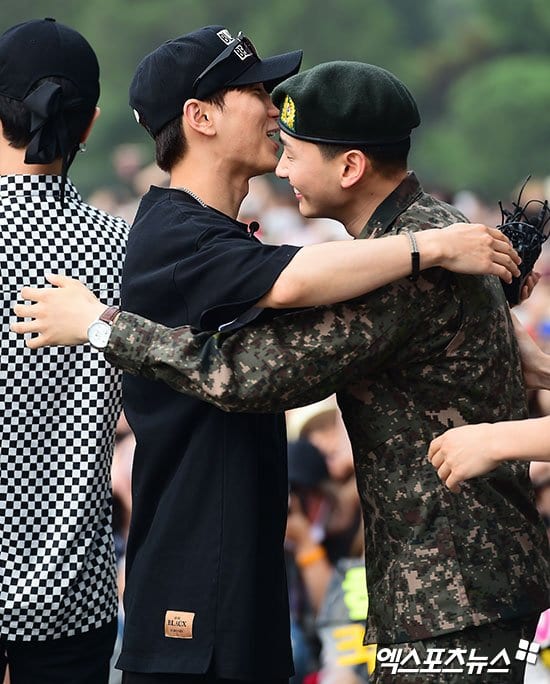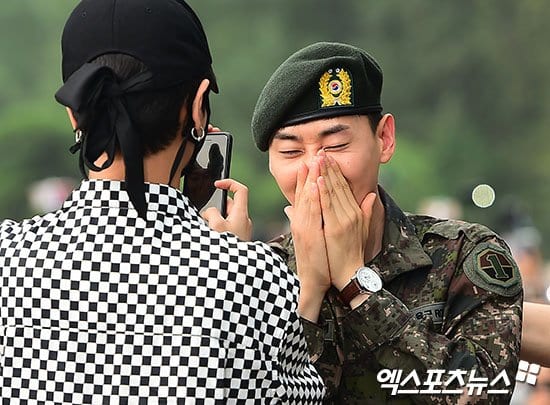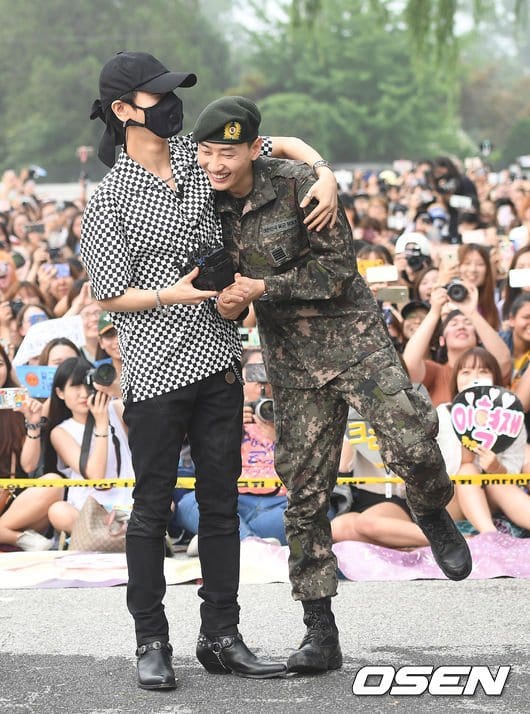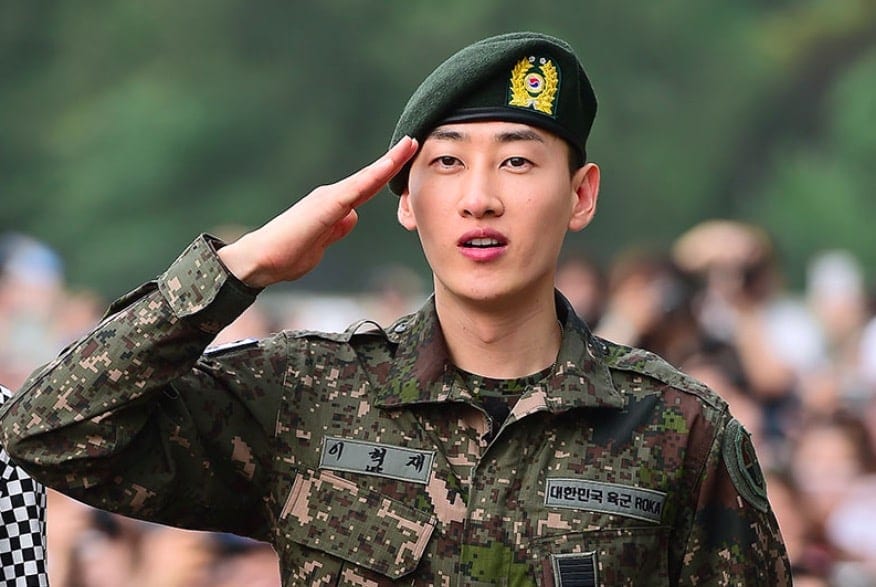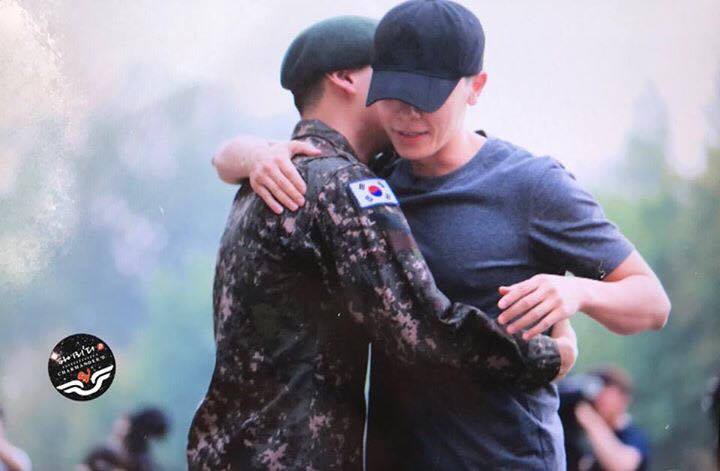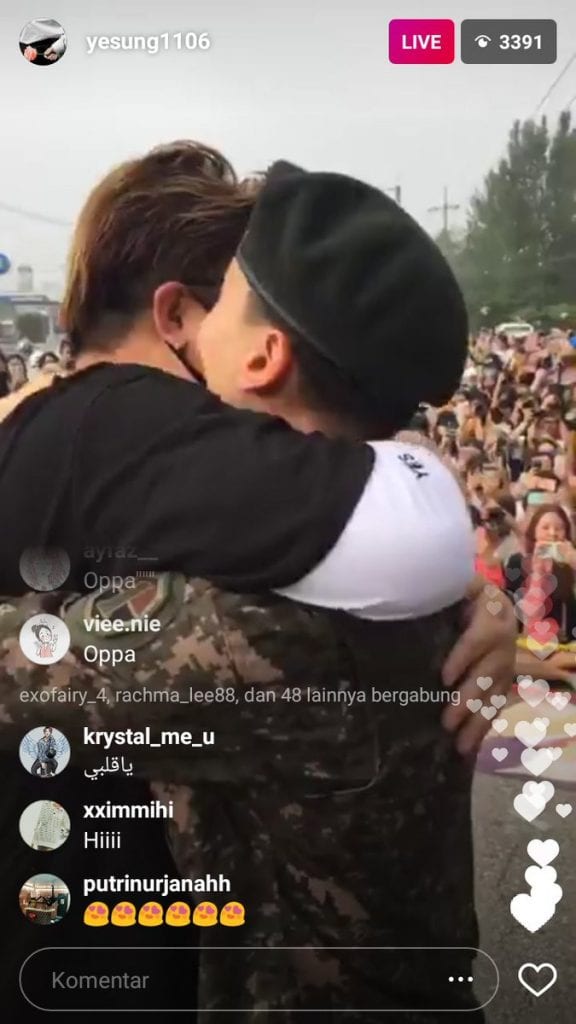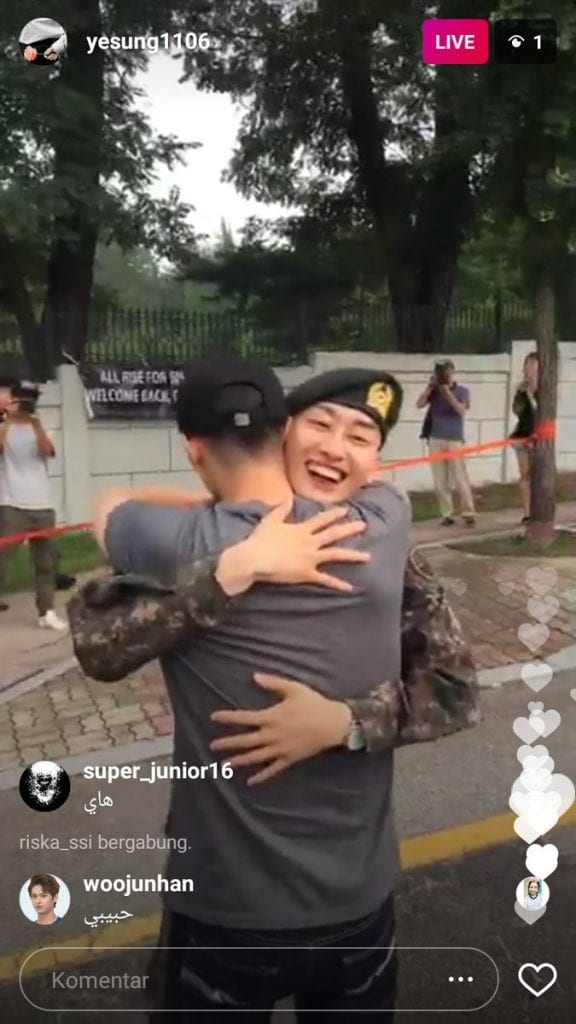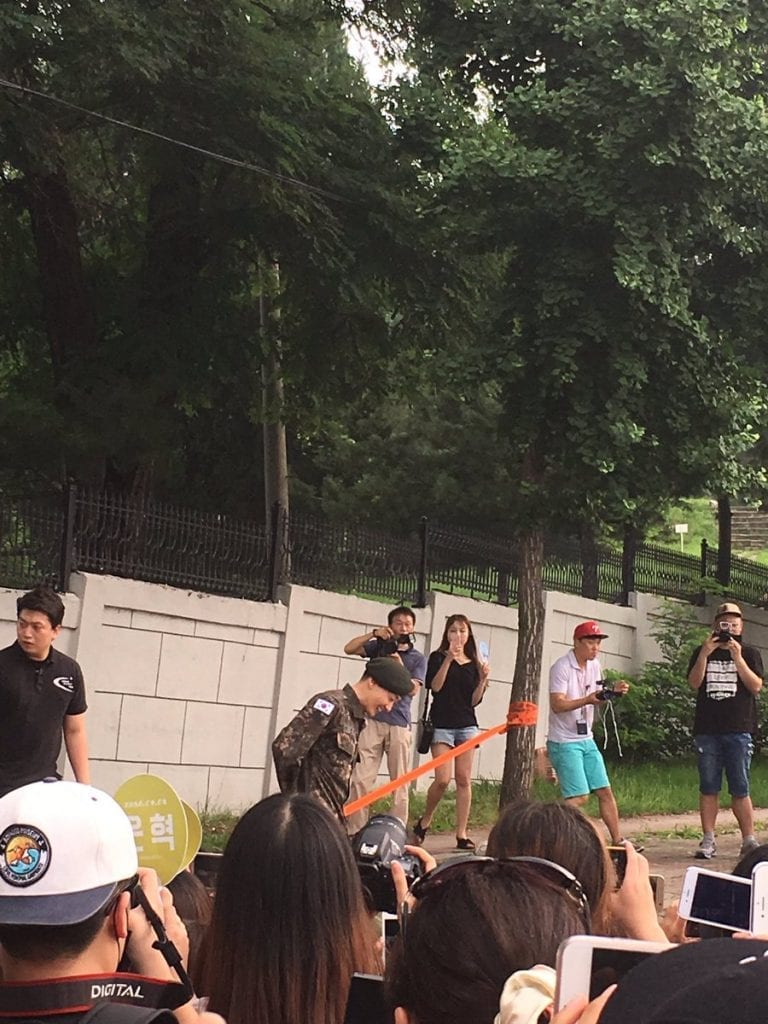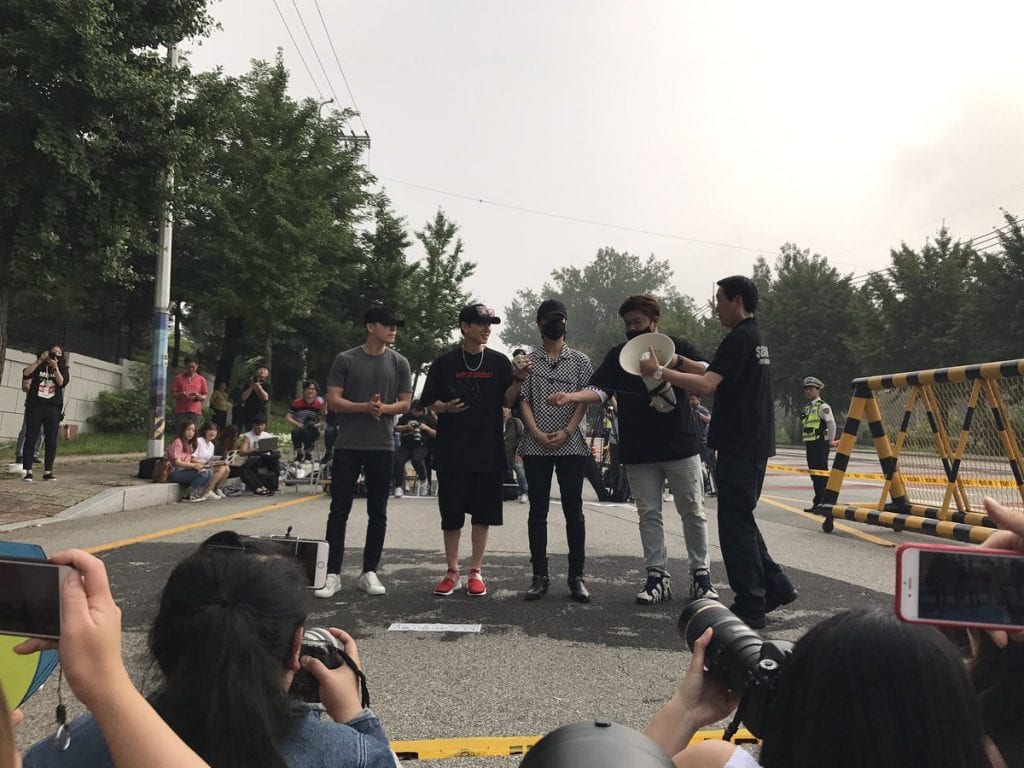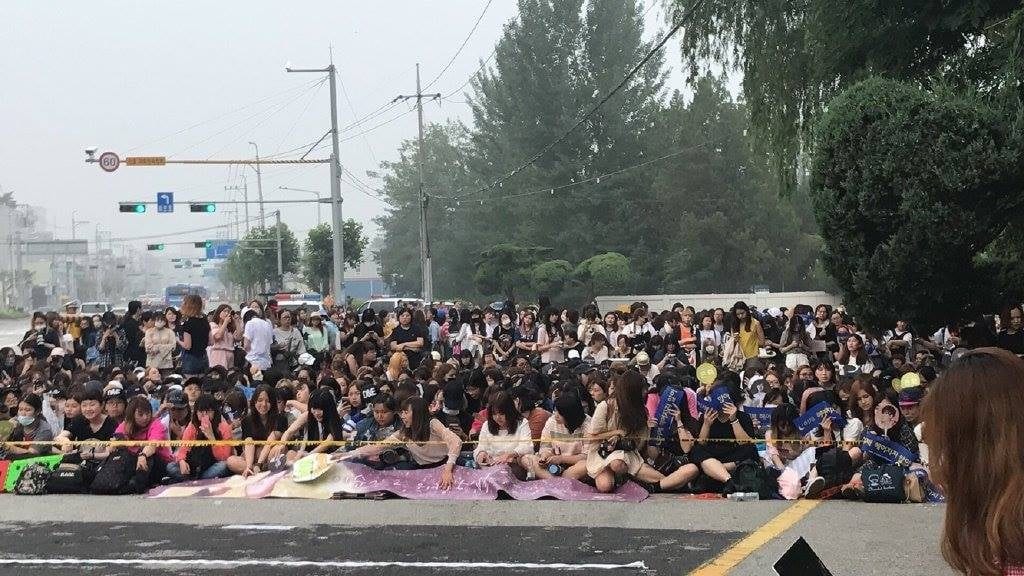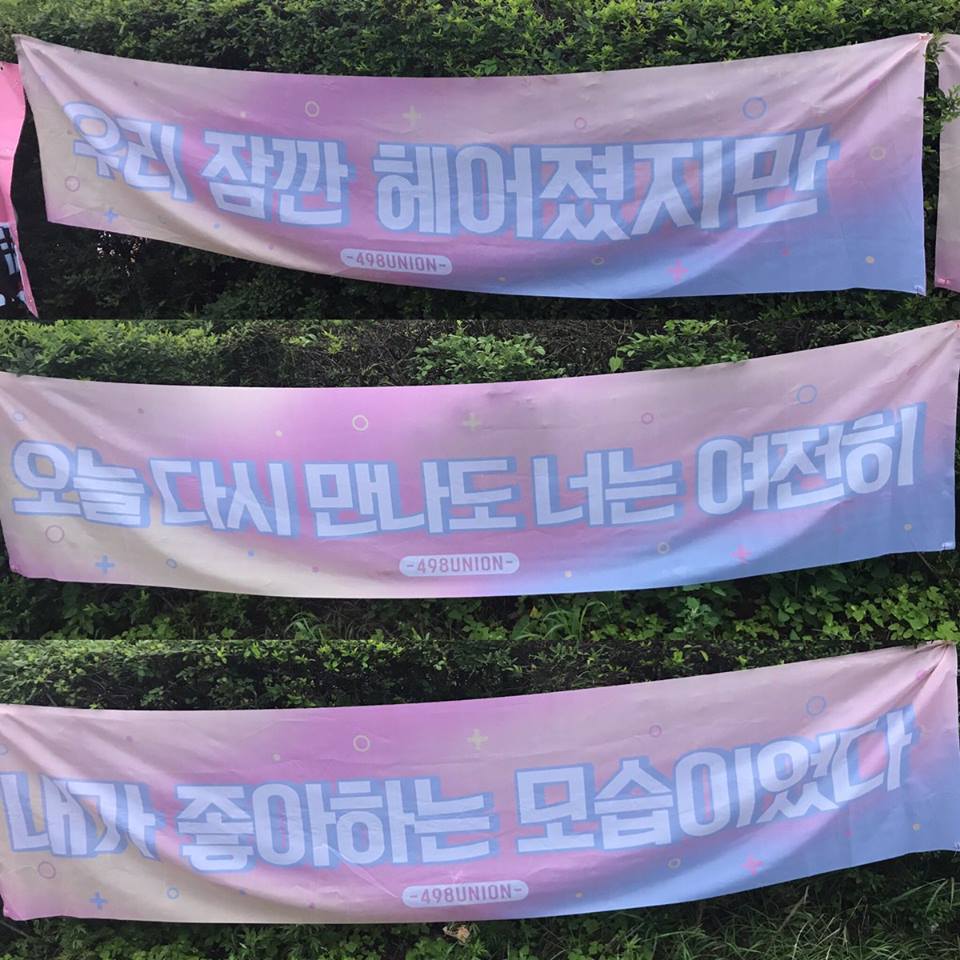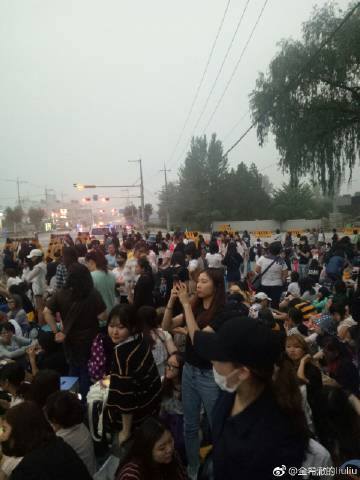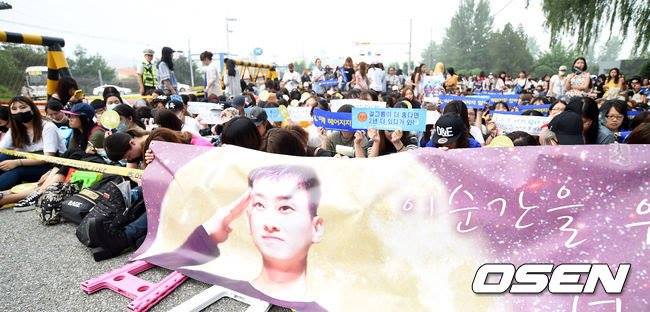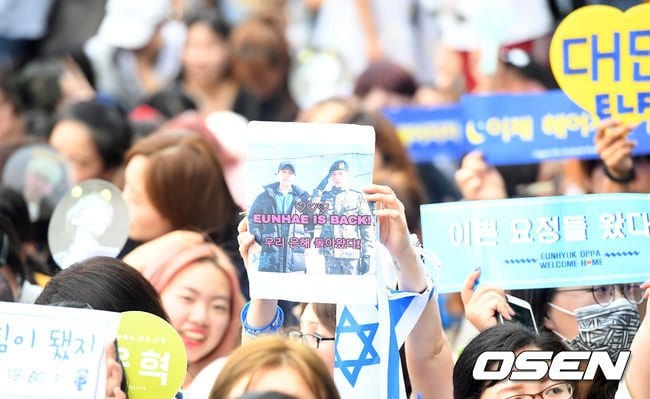 Media: As Credited