WATCH: Samuel Kim Shares Preview Of Debut Album In V Live Broadcast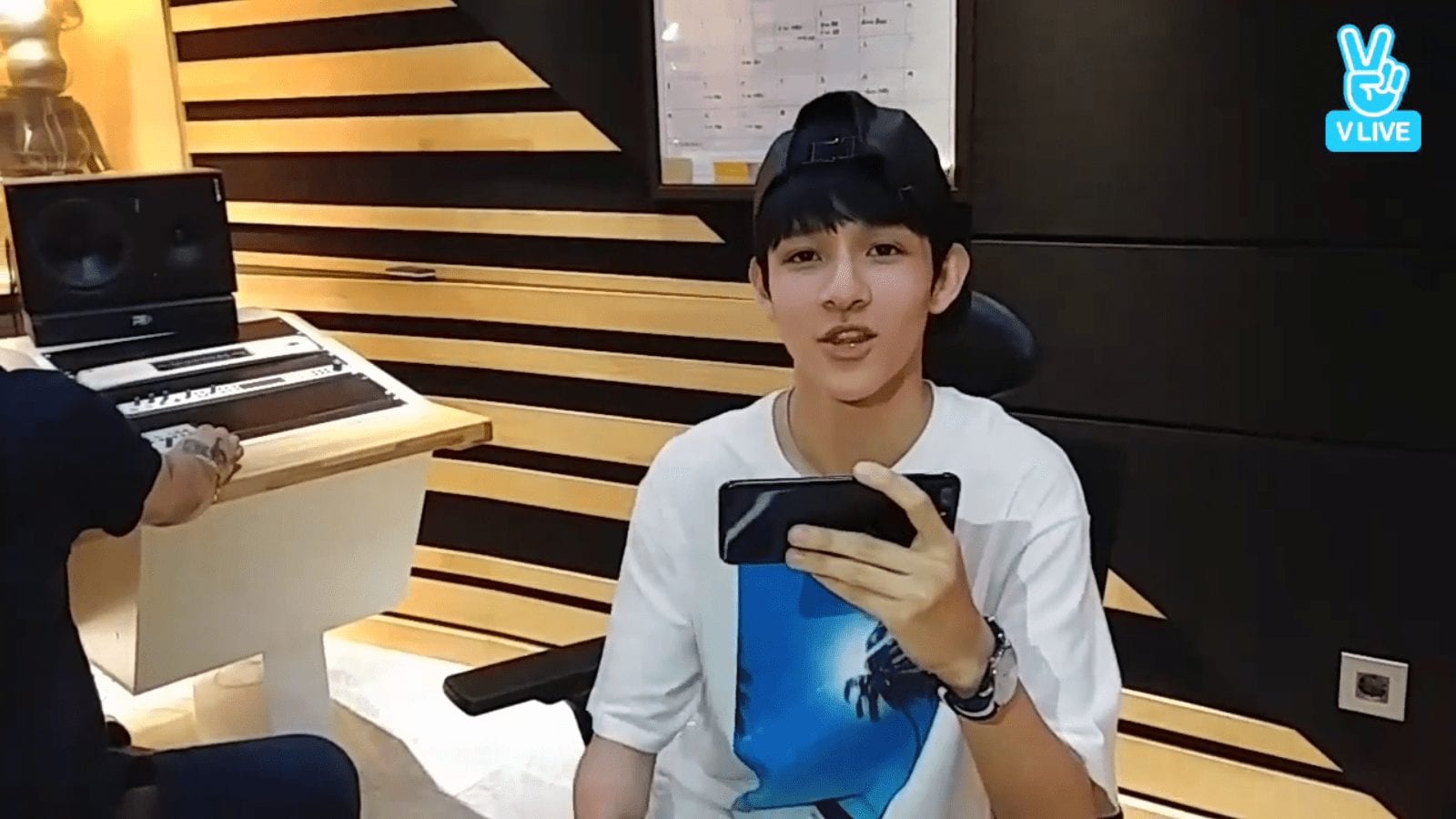 Samuel Kim, popular trainee from the hit show "Produce 101: Season 2," has given his fans a unique teaser for his upcoming album!
On June 21st, the talented young artist held his first V Live broadcast to chat with fans and share about his upcoming album. A longtime trainee, Samuel is obviously ready to debut and already shows polished skills despite his young age. He and Brave Brothers, the founder of Samuel's label Brave Entertainment, sat in a studio for the broadcast and talked about each track from his upcoming album and then allowed fans a short listen to each one.
Samuel's upcoming mini-album will have a total of five tracks, including the pre-release song "I'm Ready." The other songs are "1,2,3", "With You," "I Got It," and a title track by the name of "Sixteen."
Brave Brothers stated that Samuel's solo album has been in the works for a long time and they have been recording and writing songs for the past year. They even have additional songs ready for his next album as well.
Despite his disappointment at not being one of the Top 11 trainees on "Produce 101: Season 2," it's obvious that Samuel can't hold back his smiles of excitement as he talks about his upcoming debut solo album!
Check out the broadcast below! Are you ready for Samuel's solo debut?
Media: Brave Entertainment via V Live