MAP6 Is Ready To Steal Hearts In "I'm Ready" Music Video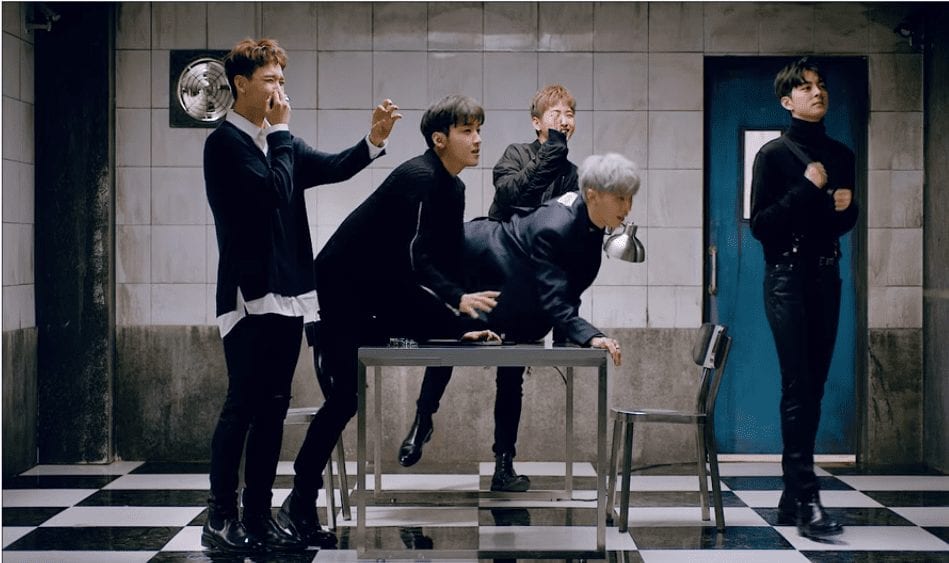 M, A, P, to the 6 is back! MAP6 has returned with a Korean comeback called "I'm Ready," and fans seem just as ready to see them again. MAP6 had been teasing fans in various ways, including a highlight medley, over the last two weeks. The music video for "I'm Ready" and their mini-album, called MOMENTUM, were finally released on May 23rd.
"I'm Ready" shows the band in a rural, prosecutor setting as they interrogate the girl of their dreams. The rock-pulsed party vibe of the song keeps everything interesting and upbeat, as does their impressive dancing.
It had been only two months since MAP6 released a song in Japan called "No Surrender." However, it's been exactly a year since their last Korean comeback with their popular song "Swagger Time," which was also released on May 23rd, in 2016. Fans are pulsing with excitement in the comments of YouTube and all over the internet over the somewhat new style in comparison to past comebacks.
We can expect to see MAP6 promoting their new song and album on music and variety shows soon. Check out the music video below, and let us know what you think in the comments!
CaptainMal has been into Korean Entertainment for seven years now, since 2010. She travels to conventions in her area, showcasing her "Kpop Game Show'" and occasional Kpop cosplay. Although her favorite bands are Infinite, Super Junior, and VIXX, she boasts a love for a huge variety of artists throughout the last 15 years of Kpop. Other than Kpop, CaptainMal loves Disney, 80's rock, Daft Punk, Gaming, and Orange Juice.
Media: Dream T