HyunA Plays A Killer In New Triple H "365 FRESH" MV Teaser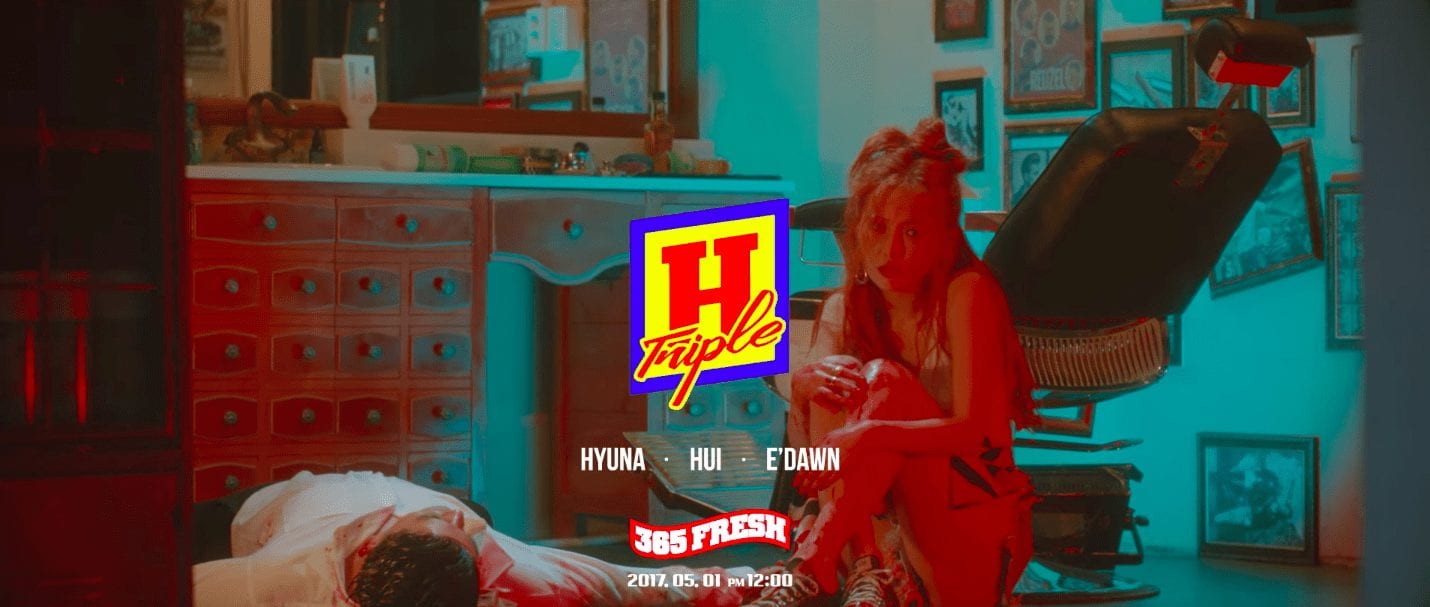 After Triple H's album teaser for "365 FRESH," HyunA's individual video teaser for the MV was just released.
The video begins with "so fresh" echoing in the background as HyunA is shown as a barber approaching a man sitting in a salon chair. All seemed normal as she starts trimming the man's hair, but a few seconds in, a hand reaches out to grab HyunA's thighs. Next thing you know, the man is on the ground with his shirt splattered in blood.
Cube Entertainment appears to be going for a dramatic teaser with a storyline to follow in the MV to be released. Anticipation continues to build up as Hui and E'Dawn's teasers are expected to drop in the coming days. "365 FRESH" is scheduled for 12 p.m. KST on May 1st.
Do you think the teaser did its job well? What are you hoping to see in the music video for "365 FRESH"? Let us know your thoughts in the comment section below!
Sarah (sapphir3bluu) is a writer for WTK from Las Vegas and fond of cats, k-pop, and singing. She enjoys learning new languages and is manager of Super Junior fanbase, WorldwideELFs, but has also done subbing work for EXO. If you don't find her being slowly consumed by BTS, GOT7, NCT, and ASTRO, she is aspiring to go to graduate school and work in the health care field.
Media: Cube Entertainment