SECHSKIES Announces 20th Anniversary Album And More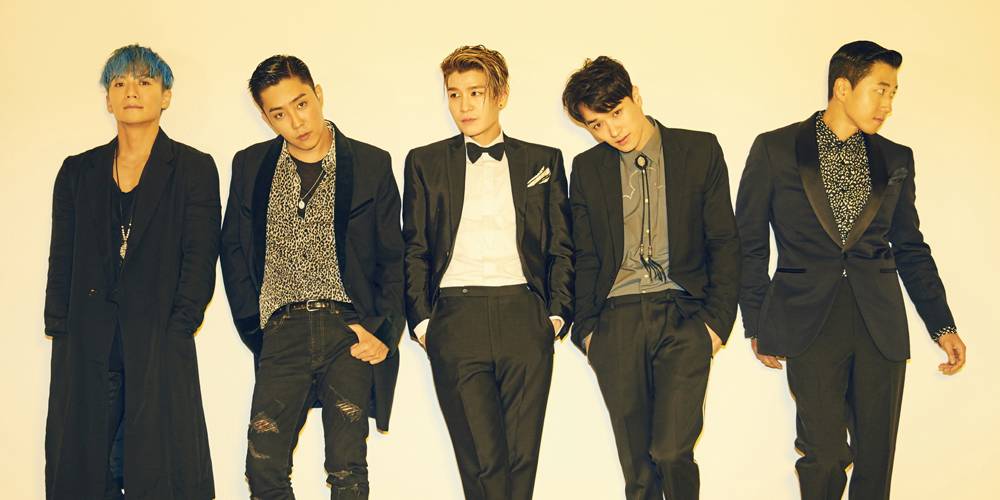 SECHSKIES is getting ready to celebrate their anniversary in a big way!
On April 19th, YG Entertainment revealed a poster with information about the group's comeback to celebrate their 20th anniversary. Not only will they be releasing a new album, they will also be holding a special "Yellow Universe" exhibit, a concert, and a fan-meeting. They will also release a special photo book and DVD of their past 20 years.
The new album,The 20th Anniversary, is set to be released on April 28th and will be their first new album in 17 years. When they reunited under YG Entertainment last year, they released an album of remastered hits from their earlier years, then later released a new single. Many people are eagerly waiting to hear what their new songs will sound like and if they will be true to the SECHSKIES' sound or if they will try to make them more modern.
Stay tuned for more information!
Congratulations to SECHSKIES for this amazing comeback opportunity and for making it together for 20 years!
Check out the full teaser poster below.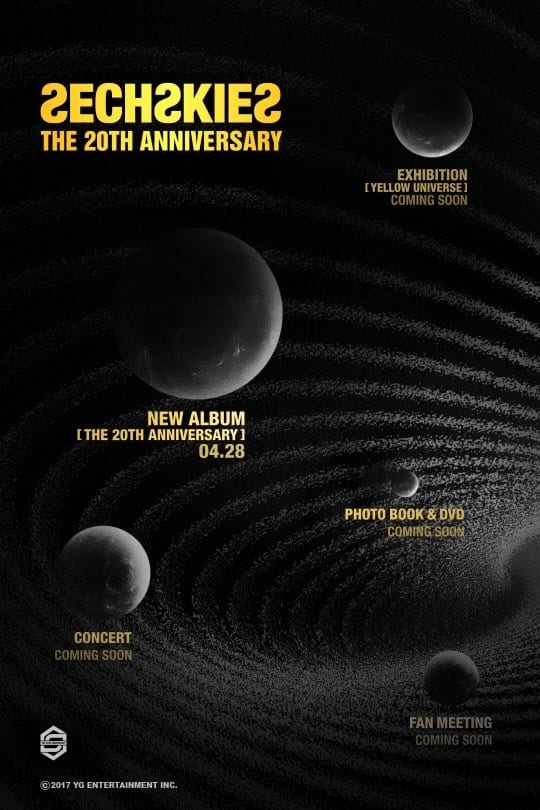 Media: YG Entertainment