DAY6 Teases Aesthetic February Release With New Teaser Photos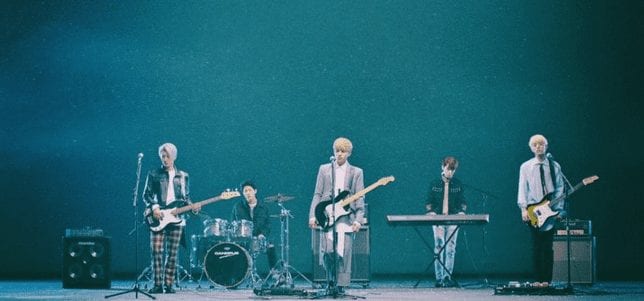 Having previously released a schedule leading up to their comeback, DAY6 has now unveiled teaser images for their upcoming track, "You Were Beautiful." The teaser images consist of each member posed solemnly against dark, night-sky backgrounds, as well as a group shot of the five, holding their instruments as if quietly anticipating the beginning of the song.
The song is set to come out on February 6th, 2017, so stay tuned for more details!
In the meantime, check out the teaser images below!
Saleha (StarlightSora) is a WTK writer who hails from Northern Virgina. She's an avid fan of VIXX, EXO, BTS, SEVENTEEN, B.A.P (and counting). An otaku and a gamer, when she's not writing fanfiction for one fandom or another, she can be found binge-watching anime or playing through The Last of Us for the twentieth time. She hopes to be a published writer one day—after seeing all her faves live, of course.
Media: JYP Entertainment.