EXO's Sub-Unit EXO-CBX Makes Official Debut With "Hey Mama!" MV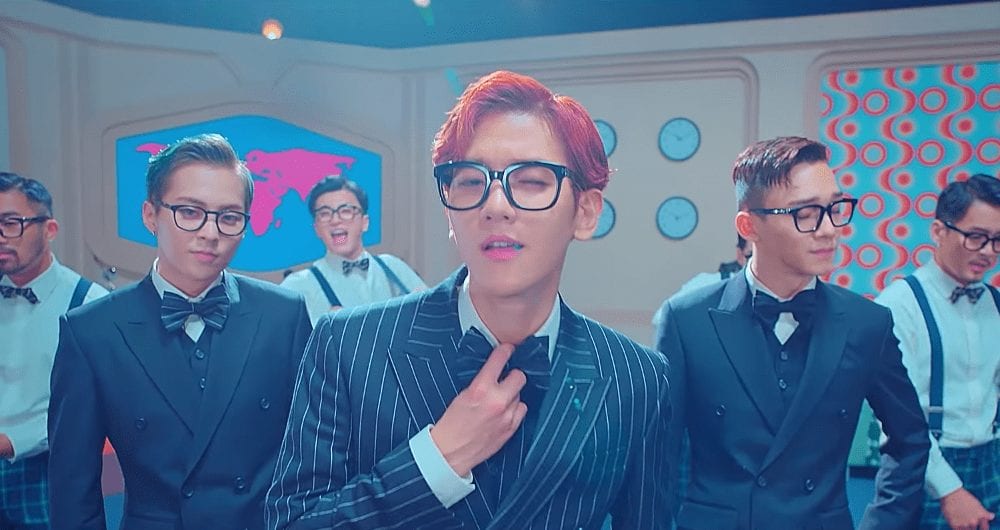 On October 31st, EXO's first sub-unit EXO-CBX made their official debut with "Hey Mama!"
The MV features Chen, Baekhyun, and Xiumin in retro-inspired clothes, dancing and singing to an upbeat song with a fun, funky beat. A bored Baekhyun tempts the other two to abandon work and join him outside for a party, resistance-style. After meeting up with other friends at their camp, they eventually take over a news station, splashing the place with bright colors and performing an adorable dance routine as well.
Although the three members are known primarily for their vocals, the song even features a rap by Xiumin and Baekhyun. The rest of the album, also entitled Hey Mama!, features four additional tracks with a similar vibe and beat.
Were you surprised at this cute, colorful video for EXO-CBX's debut? What did you think of the MV?
Let us hear your thoughts in the comment section below.
Media: SMTOWN